New cars become more affordable again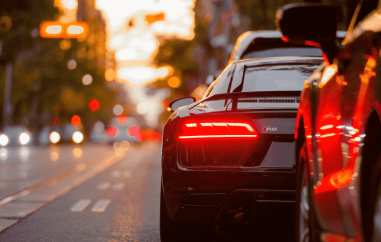 According to a study, new cars are becoming slightly more affordable again on the German car market. Manufacturers and dealers enticed customers with higher discounts on list prices in March in view of the renewed rise in production, according to the Duisburg-based Center Automotive Research. In addition, there was an increase in the proportion of vehicles that dealers and manufacturers registered on their own account and which were launched on the market as promotional offers after a short period of time.
The discounts offered on the Internet covered cars with all types of drive. Due to the discontinuation of subsidies at the turn of the year, the share of plug-in hybrids with combined internal combustion engine and electric motor dropped significantly to just under 5 percent of all new registrations.
According to study director Ferdinand Dudenhöffer, battery-powered vehicles also achieved a lower market share of just under 13.1 percent. There was a rush of new registrations at the end of the year because the subsidy will be reduced in the current year.
With a market share of 81.5 percent, combustion engines were by far the most popular models among the 60 most popular new cars in the first two months. As they are significantly cheaper on average than their e-competitors, the average price of a new car fell by a good 2300 euros compared with the second half of 2022 to 34,762 euros.
The German Association of the Automotive Industry (VDA) estimates that around 100,000 more cars will be produced in Germany this year than forecast. "After passenger car production in Germany went slightly better than expected in the first two months of the year, we are adjusting our production forecast upward," VDA President Hildegard Müller told "Automobilwoche" according to an advance report on Sunday.
The VDA now expects 3.79 million vehicles in 2023, an increase of nine percent over the previous year. Previously, the association had expected 3.69 million passenger cars, which would represent an increase of six percent. In the last full year before the Corona crisis, a total of 4.66 million vehicles had been produced in 2019.


Photo by Evgeny Tchebotarev
DeutscheDate is a new
German dating site
for professionals in Germany. No monthly fees, no minimum subscription period, no contracts, no tie-ins. Just a clean, simple, easy-to-use dating site for serious relationships.