Payment in many supermarkets and gas stations only possible with cash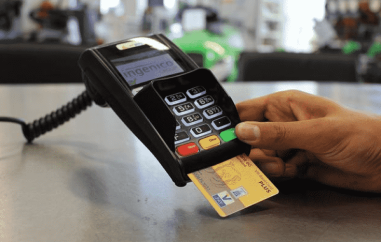 Anyone who wants to pay by card at the supermarket checkout or gas station often has to resort to cash. Payments with EC, debit and credit cards have often not been possible since Tuesday morning due to a nationwide disruption.
Many supermarkets and drugstores such as Netto, Rewe, Kaufland, Rossmann and dm are affected. There are also problems at gas stations. The retail chain Konsum reports on Facebook: "Attention, an important note for you! Due to a Germany-wide disruption, card payment is currently not possible in our stores." ATMs are not affected by the problem.
The cause is apparently a network malfunction: card readers are currently unable to forward payment data. It is possible that the network operation between the terminals and banks is not working properly. A solution is currently being worked on, says software provider Huth.
It is still unclear, however, when the fault can be rectified. Many supermarkets and gas stations are now putting up signs pointing out the problem. For the time being, it is therefore advisable to have enough cash with you when shopping and filling up.
Reports are piling up on the portal allestörungen.de and there are also complaints on Twitter. "If you're on the highway and can't pay with an EC card and don't happen to have cash on you, it gets really interesting," writes one user. Another user gets annoyed when buying plants: "The day doesn't get any better. You struggle to drive to the plant market, stand at the checkout with two cars and then...no card payment possible," he tweets.
DeutscheDate is a new
German dating site
for professionals in Germany. No monthly fees, no minimum subscription period, no contracts, no tie-ins. Just a clean, simple, easy-to-use dating site for serious relationships.