Fewer students switch to teaching profession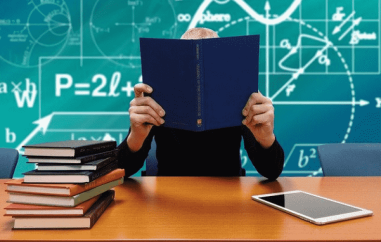 The number of students interested in a lateral entry into teacher training is falling, as can be seen from the number of applications and students at Berlin's universities. Applications for the so-called Q master's degree programs, which make a teaching degree possible even for bachelor's degree graduates who did not study for a bachelor's degree, fell by a quarter last year.
While the universities still received 420 applications for the numerous offers in 2020, in 2021 the number was 313. Likewise, the number of those who started in the master's in the lateral entry subjects declined: from 248 to 173. At least the level in 2021 was still above that of 2019, according to a response from the education administration to a question from CDU Member of Parliament Adrian Grasse.
Since 2016, the universities have successively built up courses of study that enable lateral entry into the teaching profession after the bachelor's degree. Against the backdrop of the shortage of teachers, it may be a bitter pill to swallow that in 2021 there were 200 study places - more than ever before (2020: 174) - but that the capacities offered were not even fully utilized.
A total of 484 students are currently enrolled in the various Q-Master's programs, more than half of them at Humboldt University for elementary school teaching.
The decline at Freie Universität in the lateral entry master's program for secondary schools and high schools is particularly striking: only 28 students began here, down from 64 the year before.The decline was somewhat weaker in the lateral entry for elementary schools at HU, but there, too, the rush eased somewhat. The FU will not start its Q program for elementary school teaching until this winter semester.
There is also room for improvement in the allocation of the Berlin teaching scholarship, which was introduced in 2018/19 for Q master's students. Only in one year - 2020 - were the available funds for 100 scholarship places fully utilized. In 2021, the rate was 69 percent. Adrian Grasse of the CDU called the figures "deplorable," saying, "This is an area where we need to both get to the bottom of the causes and counteract them with targeted measures."


Image by Alexas Fotos
DeutscheDate is a new
German dating site
for professionals in Germany. No monthly fees, no minimum subscription period, no contracts, no tie-ins. Just a clean, simple, easy-to-use dating site for serious relationships.