Binance blows off FTX purchase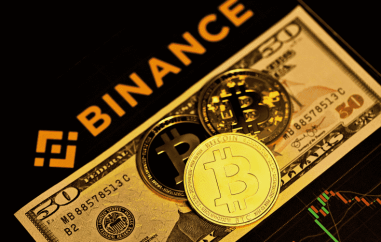 The cancellation of the FTX.com acquisition, announced just a day earlier, pushed bitcoin near $16,000 on Wednesday. The market's largest and oldest digital currency most recently fell to 16,148 dollars.
In the morning, the price had still been at times more than 18,000 dollars. Subsequently, speculation about the bursting of the takeover had already caused the bitcoin to fall below 17,000 dollars.
The price losses were triggered by renewed concerns about the stability of the comparatively young crypto sector, which arose on Tuesday. Following reports of liquidity problems at the major trading venue FTX, rival Binance announced the partial takeover of its competitor.
According to the report, FTX is said to have experienced significant outflows of funds from investors. Before the reports, bitcoin had still been trading at over $20,000 on Tuesday.
Following related press reports, Binance confirmed shortly before the close of U.S. exchanges on Wednesday that it had called off its acquisition of FTX.com. The difficulties of the trading platform exceeded the company's ability to help, it said in a statement.
"There are obvious doubts that a liquidity crisis and related contagion risks for the industry cannot be averted after all," expert Timo Emden of Emden Research had written before Binance's statement. If prices continue to fall, more than a few companies are likely to be confronted with existential fears.


Photo by Kanchanara
DeutscheDate is a new
German dating site
for professionals in Germany. No monthly fees, no minimum subscription period, no contracts, no tie-ins. Just a clean, simple, easy-to-use dating site for serious relationships.