NATO significantly expands rapid reaction force to 300,000 soldiers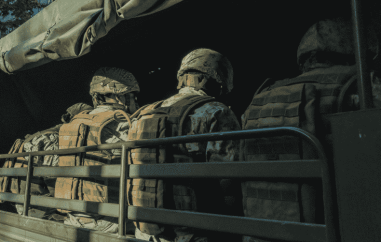 In response to Russia's war of aggression against Ukraine , NATO will rebuild its defenses and increase the number of its readily available soldiers more than sevenfold. Secretary General Jens Stoltenberg told a press conference in Brussels before the start of the Madrid summit that the forces assigned to the "NATO Response Force" (NRF) will be increased from about 40,000 "to more than 300,000" servicemen and women. Stoltenberg also expressed the expectation that the 30 NATO members will designate Russia as the "most significant direct threat" to the transatlantic alliance in their updated "strategic concept."
Behind the enormous number for the NRF is a fundamental shift in military planning. The transformation of the NRF rapid reaction force announced by Stoltenberg is part of the new force model for the entire alliance area, for which significantly more soldiers are planned in high readiness. In addition, forces are also to be assigned to specific areas. German soldiers are likely to be firmly scheduled to support Lithuania in the event of a Russian attack.
The Bundeswehr has led a multinational battlegroup in Lithuania since 2017 at battalion strength, or about a thousand soldiers. Similar units were also deployed in Poland, Estonia and Latvia in response to Russia's 2014 annexation of Crimea. After Russia's attack on Ukraine in February, these "EFP battlegroups" were enlarged and combat units were established in Romania, Slovakia, Hungary, and Bulgaria. According to Stoltenberg, these battlegroups could comprise "up to a brigade" in the future, i.e., between 3,000 and 5,000 soldiers. Chancellor Olaf Scholz (SPD) had announced in early June that the German government was prepared to build "a robust combat brigade" in Lithuania. However, the soldiers are to remain stationed in Germany.
NATO's basic plans call for NRF forces to be under national command in peacetime. In an emergency, the forces would be able to be requested by the NATO supreme commander. The NRF forces would also be given fixed times for readiness. Under discussion, some units would have to be ready to deploy in 10 days or less, others in 30 or 50 days. This would likely require high costs for procuring equipment, ammunition and supplies, as well as constant exercises.
Stoltenberg also announced that defense spending by the Europeans as well as Canada had increased for the eighth consecutive year. Compared to 2014, the increase amounted to 330 billion euros. He welcomed the fact that, at his invitation, Turkish President Recep Tayyip Erdo?an will hold talks in Madrid with Finland's President Sauli Niinistö and Sweden's Prime Minister Magdalena Andersson. Erdo?an has been blocking accession talks for a month with the two Scandinavian countries, which want to join NATO after decades of neutrality. Asked whether the Turkish blockade would end before or at the summit, Stoltenberg said, "I'm not making any promises, but we will work hard to make progress."


Photo by Diego Gonzalez
DeutscheDate is a new
German dating site
for professionals in Germany. No monthly fees, no minimum subscription period, no contracts, no tie-ins. Just a clean, simple, easy-to-use dating site for serious relationships.