Large majority votes for new constitution in Tunisia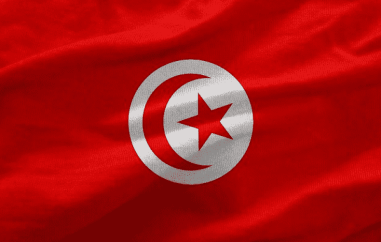 Tunisia's President Kais Saied has expanded his power with a new constitution, adding to worries about an impending end to democracy in the Mediterranean country. The electoral authority announced Wednesday night that 94.6 percent of voters approved the new constitution in a referendum.
It can now go into effect despite a very low voter turnout. The constitution no longer provides for a body that could control the president or even remove him from office.
The ex-law professor Saied is thus expanding his power as head of state at the expense of Parliament and the judiciary. In the future, he will be able to appoint and dismiss the government and judges without parliamentary approval. He will also be able to dissolve the parliament.
The constitution was to come into force automatically when the official results were announced. Although only just under one-third of eligible voters cast ballots in the referendum, a simple majority was sufficient. Saied has also already announced his intention to change the electoral law as well.
Until now, Saied had enforced many far-reaching decisions by decree, bypassing the previous constitution. It had been introduced in 2014 and curtailed the president's power in favor of parliament and the head of government. The new constitution is part of a political transformation pushed by Saied.
A year before the referendum, he deposed the then head of government and forced parliament to suspend its work. Later, Saied dissolved the people's representation altogether. Tunisia is scheduled to hold parliamentary elections toward the end of this year.
Prior to that, Saied had engaged in a months-long power struggle with the Islamic conservative Ennahda party, which he weakened considerably. The Islamists, who are considered comparatively moderate, had been the strongest force in parliament and condemned Saied's controversial measures as a "coup d'état." Among the population, however, they have lost significant support. The party is widely regarded as corrupt, and its parliamentary record is disappointing.
The Arab uprisings had begun in Tunisia in 2010. At that time, several countries in the Arab world brought their autocratic long-term rulers to their knees. Tunisia was the only country in the region to succeed in the transition to democracy. Critics accuse Saied of wanting to return Tunisia to a dictatorship.
The protection of human rights and fundamental freedoms is endangered by the new constitution, said the spokesman of the U.S. State Department, Ned Price. Mutual control of political institutions is weakened by the new constitution, he said. The Atlantic Council think tank wrote that Tunisia is experiencing "one of its most difficult moments since independence from France in 1956."
Tunisia is divided between Saied's supporters and opponents. Protests on both sides have been ongoing for months. The opposition had called for a boycott of the referendum and criticized the entire process as illegitimate. The referendum, in which nine million people were called to vote, is also seen as a public verdict on Saied's record as president so far.
Many Tunisians are driven by more pressing concerns than a referendum on political leadership. Many of them are poorer today than they were when longtime ruler Zine El Abidine Ben Ali was forced from office by mass protests in 2011. There is great doubt as to whether democracy as a form of government is suitable for overcoming the economic crisis.
Unemployment is high, especially among young people. Many hope for a strong president who will tackle problems, even in the face of disputes among members of parliament.


Image by Mourad El Mekki
DeutscheDate is a new
German dating site
for professionals in Germany. No monthly fees, no minimum subscription period, no contracts, no tie-ins. Just a clean, simple, easy-to-use dating site for serious relationships.