Inflation is higher than 20 percent in some euro countries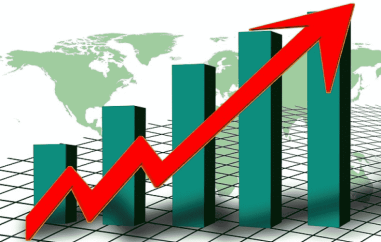 While in Germany the fuel discount and the 9-euro ticket for the train have recently put some pressure on inflation, inflation in the euro zone as a whole has continued to rise. As the European statistics office Eurostat announced on Tuesday, inflation in June was 8.6 percent. This confirms an initial estimate. In May, the inflation rate had been 8.1 percent.
In several euro countries, the inflation rate is now 20 percent or more, including Estonia at 22 percent and Lithuania at 20 percent. In Germany, the inflation rate according to the European method of calculating the harmonized consumer price index (HICP) was 8.2 percent in June. This is still in the middle range in a European comparison. France and Malta have lower rates compared with other European countries, at 6.5 and 6.1 percent respectively.
Prices are now rising across the board. The main driver of inflation compared with the previous year remains energy. However, the rise in prices for many foodstuffs has also given inflation a further boost. Recently, some raw materials such as copper had become significantly cheaper, and the oil price had also moved back somewhat from its highs. According to many economists, however, not all of the price increases at the upstream levels have yet been passed on to consumers. Many experts expect inflation rates to peak in September. However, much will depend on how supplies of gas in particular from Russia continue.
The further rise in inflation is also explosive because the European Central Bank will decide on Thursday on the further direction of monetary policy. The first interest rate hike in the euro zone in eleven years is expected.
Will the ECB dare to take a bigger interest rate step after all?
So far, the vast majority of economists had expected only a small interest rate step by 0.25 percentage points. On Tuesday, however, the Bloomberg news agency, citing sources, reported that the ECB's Governing Council could also discuss a larger rate hike of 0.5 percentage points on Thursday.
The reason for this would be the worsened inflation environment. Such a move would be a drastic departure from the guidelines that the majority of the ECB's council members have stuck to since the last meeting on June 9. However, it would also bring the ECB closer to the global trend toward more vigorous rate hikes. Whether there will be enough support for a 50 basis point hike is unclear, they said. Chief economist Philip Lane will make the official proposal at the meeting, they said. He carries a relatively large amount of weight at the central bank.
An ECB spokesman declined to comment, citing the bank's dormant period.
President Christine Lagarde had hinted at considering a possible increase of more than 25 basis points in a June 28 speech. Shortly after, inflation in the eurozone rose more than expected to a new all-time high of 8.6 percent - more than four times the ECB's 2 percent target.
"There are clearly conditions under which gradualism would not be appropriate," Lagarde said in the speech. "For example, if we see higher inflation threatening to unwind inflation expectations, or if there is evidence of a permanent loss of economic potential that limits the availability of resources, we would need to withdraw accommodative measures more rapidly to avoid the risk of a self-fulfilling spiral."
The yield on German bund notes - the securities that are among the most sensitive to monetary policy changes - rose as much as 10 basis points to 0.62 percent Tuesday. The euro gained 1 percent against the dollar. The yield on the 10-year Bund rose 3 basis points, still within normal fluctuations.
In any case, the president of the Munich-based Ifo Institute, Clemens Fuest, does not consider the ECB's interest rate hike, which was originally envisaged, to be sufficient. Instead of the planned 0.25 percentage point increase in the key interest rate, an increase of at least 0.5 points would be appropriate, Fuest told the "Münchner Merkur." He added that the ECB must take more consistent action against inflation to prevent it from taking hold. "The main thing now is to prevent private households and companies from adjusting to permanently higher inflation rates and raising wages and other prices accordingly," Fuest said. It is not yet too late to prevent a wage-price spiral, he added.


Image by Gerd Altmann
DeutscheDate is a new
German dating site
for professionals in Germany. No monthly fees, no minimum subscription period, no contracts, no tie-ins. Just a clean, simple, easy-to-use dating site for serious relationships.