Brandenburg's interior minister plans new law against child abuse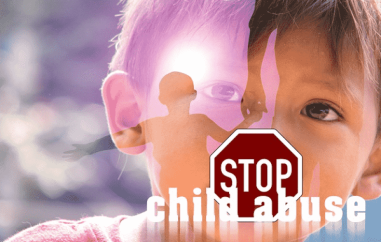 Brandenburg's Interior Minister Michael Stübgen wants to step up the prosecution of child abuse and toughen penalties. To this end, the CDU politician is planning his own "law to prevent sexualized violence against children and to improve police data protection." The Potsdam Ministry of the Interior confirmed a corresponding report in the "Märkische Oderzeitung" newspaper.
According to the report, Stübgen is planning to expand the ban on contact and proximity to protect children, but also to lower the requirement for monitoring telecommunications or the introduction of "source TKÜ" to prevent serious crimes against children. Radio cell analysis and the introduction of a regulation on the "covert takeover of foreign accounts" are also to be made possible in the future.
However, many of these points are measures with which his predecessor Karl-Heinz Schröter (SPD) had already failed in the reform of the police law in the last legislative period. And this time, too, it could be a difficult birth.
"The fight against child abuse is an important concern for all coalition partners," said SPD state parliament member Inka Gossmann-Reetz when asked. However, she said, the law will also have to be considered in terms of the proportionality of the planned encroachments on fundamental rights. "My impression is that Michael Stübgen is preparing a law-and-order election campaign here for the next state elections." In the coalition agreement, the CDU, SPD and Greens had actually agreed not to touch the Brandenburg police law again in this legislative period.
The state chairwoman of the police union, Anita Kirsten, called it important to "adapt laws to the state of the art so that lawless spaces are not created under the guise of data protection, in which the most serious crimes, from child abuse to terrorism, are committed."
The latest abuse complexes from North Rhine-Westphalia (T+), which are also spreading to Brandenburg, show the extent of these crimes in a frightening way. Legal frameworks, such as access rights for data from messenger services and technical equipment, should be just one step in this process.
"What we need to effectively and sustainably combat child abuse is an interdepartmental action plan," Kirsten said. "Here, the entire state government must set an example and work together across party lines, from the interior, justice, education to social affairs."
Petra Budke, the parliamentary group leader of the Greens, also announced that she would take a "very critical" look at Stuebgen's draft law. After all, she said, it had been agreed in the coalition agreement not to make a comprehensive amendment to the police law.


Image by Gerd Altmann
DeutscheDate is a new
German dating site
for professionals in Germany. No monthly fees, no minimum subscription period, no contracts, no tie-ins. Just a clean, simple, easy-to-use dating site for serious relationships.