Biden has oil export ban under review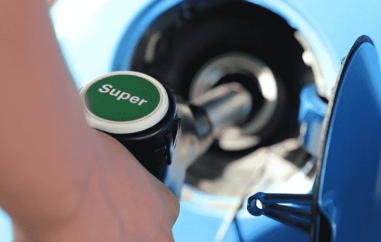 The USA was once the land of cheap gasoline. Those days are now over; a gallon on the West Coast now costs up to $6.70, which is the equivalent of about 6.83 euros. Broken down to the liter, that would be about 1.80 euros - currently cheap by German standards, but not by American standards, where citizens have tended to pay between two and three dollars for a gallon in recent years. This is a problem that could also affect Germany. That's because White House officials have asked the U.S. Department of Energy to examine whether a ban on exports of gasoline, diesel and other refined petroleum products would lower fuel prices - an indication that this controversial idea is gaining traction in some corners of the Biden administration. After all, according to the German Federal Ministry of Economics and Climate Protection, shipments from the U.S. account for about 12.5 percent of total crude oil imports, or about 10 million metric tons - which would be on the line if exports were banned.
The White House request follows a tense meeting between top administration officials and oil industry executives and comes amid growing concern that high gasoline prices pose a political threat to Democrats in November's elections, according to informed sources. The requested analysis is expected to include a study of how an export ban would affect gasoline prices if imposed for 30 or 60 days.
An export ban would be the Biden administration's most radical move yet to bring down gasoline prices, which skyrocketed over the summer and have recently continued to rise. And that's just four weeks before the midterm elections that will determine whether Democrats retain control of the House and Senate. Oil producers and energy analysts have criticized the idea, saying it could further drive up costs for U.S. consumers, disrupt markets and cut off European allies in their time of need.
The move, however, underscores the growing consideration within the Biden administration of possible export restrictions. Administration officials had raised the possibility of export restrictions Friday during a meeting with executives from some of the nation's largest oil companies. Biden administration officials are also concerned about low fuel supplies in the northeastern United States.
However, the chairmen of the American Petroleum Institute and the American Fuel & Petrochemical Manufacturers said Tuesday in a letter to Energy Secretary Jennifer Granholm that limiting exports would disrupt global markets, harm U.S. national security interests and raise fuel prices domestically. "Banning or restricting exports of refined products would likely reduce inventories, reduce domestic refining capacity, drive up fuel prices for consumers, and anger U.S. wartime allies," the letter states.
The crisis-hit Europe could benefit from the fact that the U.S. East Coast, in particular, is itself dependent on fuel imports. And if fewer U.S. fuels are available on the world market, prices for those imports could also rise. "There simply are not sufficient pipeline connections or a range of economic transportation alternatives that would be required to move significantly more fuel from Gulf refineries to the East Coast," the letter states. "Banning fuel exports from the United States will not eliminate this problem or make it easier and more affordable to supply the East Coast with American-refined fuel." Instead, by restricting global fuel supplies, it would likely increase the cost of fuel imported from the world market to the East Coast.


Image by Bernd Schray
DeutscheDate is a new
German dating site
for professionals in Germany. No monthly fees, no minimum subscription period, no contracts, no tie-ins. Just a clean, simple, easy-to-use dating site for serious relationships.