Pharmacies will not issue digital Corona vaccination cards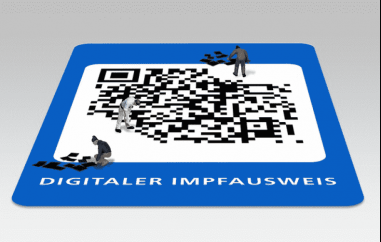 In the middle of the vacation season, when travel is tricky enough because of the Corona crisis, German pharmacists will no longer issue digital coronavirus vaccination cards for the time being. This was announced by the German Pharmacists Association (DAV) this Thursday (July 22). The reason for this is a "hacker attack" on a DAV server, which revealed serious security gaps in the system.
The issuance of certificates had been halted in consultation with the Federal Ministry of Health, a statement said. What had happened: Handelsblatt had succeeded "with the help of professionally forged documents" in creating a guest account on the DAV server for a non-existent pharmacy owner, with which two vaccination certificates had then been issued.
In response to a request, Handelsblatt said it was correct that the paper had uncovered a serious security flaw in the creation of digital vaccination certificates. "However, it was not Handelsblatt itself that gained access to the system; two IT security specialists disclosed the vulnerability, demonstrating that there are significant flaws in the portal," a spokeswoman for the publishing house explained.
Digital Corona vaccination card: More than 25 million vaccination certificates have already been issued in Germany
Currently, therefore, the registered premises would be subjected to a review. However, so far there are no indications of other unauthorized access. According to the DAV, it is not yet clear when pharmacies will be able to issue vaccination certificates again. However, it said it can be assumed that the more than 25 million vaccination certificates issued so far in the coronavirus pandemic have all come from legally registered pharmacies.
With the international CoVPass app, vacationers and travelers in Austria, for example, can get into any location such as bars, restaurants, beach resorts, or even discos. The digital Corona vaccination card is also used for air travel.


Image by Wilfried Pohnke
DeutscheDate is a new
German dating site
for professionals in Germany. No monthly fees, no minimum subscription period, no contracts, no tie-ins. Just a clean, simple, easy-to-use dating site for serious relationships.