Is Delta variant underestimated by politics?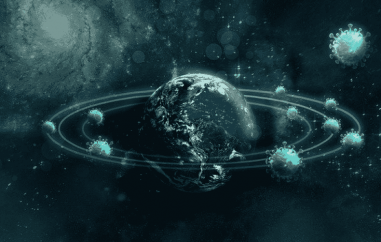 The citizens want to enjoy the summer after the hard Corona season - and the tourism industry warns of new restrictions. In addition, there is the election campaign, where one or the other politician does not want to attract attention with bad news. With incidence rates currently in the single digits, it is difficult to communicate why the reins should now be tightened again. Especially since many citizens are vaccinated. But the president of the Robert Koch Institute (RKI), Lothar Wieler, points out that already about 50 percent of new infections in Germany are due to the particularly contagious delta variant originating in India.The best protection is vaccination. The SPD health expert Karl Lauterbach refers here to the current example of South Africa, the country is now experiencing the next chapter of the Covid disaster. "Hardly any vaccinated people and now Delta variant is still spreading." Chancellor Angela Merkel also emphasizes that the pandemic with ever new virus variants will only be defeated when the vaccination rate is high enough worldwide.
What do we know about the danger posed by the Delta variant?
Variant B.1.617.2 is displacing other variants of the coronavirus, including variant alpha, which is considered more infectious than the wild type. This is reflected in increasing numbers of cases, especially where Delta encounters many unvaccinated people, as in South Africa.Studies of transmissions within households and of transmissions by infected persons who do not yet show symptoms indicate with a high degree of certainty that transmission is easier. As a study from Scotland published in the Lancet journal shows, children are therefore also more frequently affected.Across all age groups, the risk of hospitalization was also approximately doubled in this study. However, relatively few cases have been analyzed so far. Knowledge about the course of the disease is limited, says Public Health England. It also says mortality cannot yet be classified.Currently, the proportion of vaccinated people among those infected, ill and deceased is increasing in the United Kingdom and Israel, for example. However, this is only partly due to the very likely but only slightly limited protective effect. Rather, the numbers reflect that more people are vaccinated and that vaccine protection is not 100 percent.
Does the mutant spread differently?
The variant delta mutations likely allow viruses to dock more effectively with human cells. This could contribute to both more severe courses of the disease and easier transmissibility.Fewer viruses could be enough to infect a human. There is also evidence that mild illnesses are less likely to be accompanied by symptoms such as cough, fever or impaired sense of taste and smell. Sick people might therefore be more likely to assume that they have a simple cold when they experience symptoms such as headache and runny nose, and be less likely to limit their contacts.It remains to be seen how travel activities in Europe - also in connection with the European soccer championship - will affect the disease. As with older variants of Sars-Cov-2, outdoor transmission is less common than indoor transmission. Crowds and activities such as communal singing favor transmission.
Is the fourth wave inevitable?
No. The experience of the past year and a half shows that transmission can be limited. In Germany, moreover, a large proportion of the population will be protected by full vaccination in the fall. At present, it is a good third.However, new variants such as Delta can undermine this protection, and there will still be many people who are not vaccinated or only incompletely vaccinated. This includes a large proportion of adolescents and, with a few exceptions, all children under the age of twelve, for whom no vaccine has yet been licensed.In households, those who have been vaccinated and those who have recovered could become infected again. The RKI has already observed an accumulation of cases in households as well as in daycare centers and after-school care facilities.Measures such as the federal emergency brake have helped to limit the incidence of infection to the current low level of six cases per 100,000 inhabitants in Germany. The task now is to prevent an increase, currently primarily by testing people returning to Germany.In addition, proven methods should continue to be widely used: Wear masks, keep your distance, wash your hands, limit contacts, ventilate rooms and filter the air. Delta also has little to counter these measures.
Why are there no stricter entry controls for the time being?
Because the federal and state governments have not yet been able to reach an agreement. On Monday, the heads of the state chancelleries met with Helge Braun (CDU), the head of the chancellor's office, but there was no concrete draft resolution for stricter entry controls.In the meantime, several federal states are critical of the fact that, similar to the federal emergency brake that expires on June 30, the federal government has taken over responsibility for entry regulations. This means that the states cannot introduce their own tightening measures.Mecklenburg-Western Pomerania's Minister President Manuela Schwesig (SPD) is the most vocal in her insistence on stricter rules for returning travelers. "You can't make the same mistakes twice," she warns on NDR. Even in the summer of 2020, the Corona case numbers had declined, she said. "And then, due to travelers returning from risk areas, the virus has been re-introduced."North Rhine-Westphalia's Minister President Armin Laschet (CDU) points to the overall low incidences, he sees no great danger.But several state chancelleries are also increasingly concerned about the uncertain study situation on the question of whether vaccinated people do not also transmit the delta variant; in Israel, that seems to be the case. However, vaccinations usually and at least protect against severe courses, but the risk for non-vaccinated persons increases.
What measures are possible?
Stricter rules are not entirely off the table. Lower Saxony's Minister President Stephan Weil (SPD) can envisage not only mandatory testing before departure back to Germany, but also a second mandatory test on return, five days later, in order to better detect possible infections on the return flight, for example. This would apply to all returnees who have not been fully vaccinated.But in addition to air traffic, individual traffic is also coming into focus, what if a neighboring country becomes a virus variant area? Chancellor Angela Merkel (CDU), like Laschet, does not want unilateral border controls, which would hardly be enforceable even with the current low number of cases.German Interior Minister Horst Seehofer (CSU) can imagine "veil measures" as a somewhat milder option, such as in 2020, in which travelers are checked shortly after crossing the border. Rapid testing stations could also be set up there.
Which virus variant areas are there in Europe?
So far, these areas include Portugal, the United Kingdom and Russia. The chancellor wants a coordinated approach by EU states to entries from virus variant areas. What has already changed compared to 2020 is that travelers must generally present a negative corona test or proof of vaccination or recovery when flying, as well as a digital entry registration to quickly track contacts in cases of infection.For virus variant areas, a 14-day quarantine applies additionally and also for vaccinated persons, which cannot be shortened. Airlines, bus and train companies are subject to an extensive transport ban. They are only allowed to bring back German citizens and foreigners residing in Germany.
Is a reimposition of the federal emergency brake coming?
No, now the state regulations apply, which, for example, provide for regional lockdowns starting at incidences of 100 new infections per 100,000 inhabitants in seven days. A new lockdown is very unlikely - both federal and state politicians are focusing on rapid vaccination. The main concern is the declining willingness to vaccinate.Since schools are seen as possible sources of infection, targeted offers are to be made there. Federal Health Minister Jens Spahn (CDU) has emphasized that all 12- to 18-year-old schoolchildren can receive an offer of vaccination by the end of August; implementation is the responsibility of the states. In the federal government, they would like to see targeted, rapid vaccination campaigns in schools to contain the threat. Vaccinating as many people as possible as quickly as possible during the summer - that would be the best protection against the delta variant, says Stephan Weil, head of the government of Lower Saxony.Another federal-state round is not scheduled until August 26, but if the situation worsens, it is expected that measures will be discussed earlier. "It all depends on how Delta develops," is emphasized in state circles. But some are worried that time will be lost again instead of taking preventive action - and thus minimizing the risk of a fourth wave.
DeutscheDate is a new
German dating site
for professionals in Germany. No monthly fees, no minimum subscription period, no contracts, no tie-ins. Just a clean, simple, easy-to-use dating site for serious relationships.