Biontech Covid-19 vaccine a step closer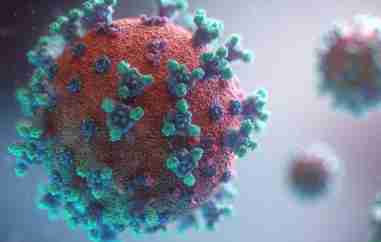 The EU Commission has finalized sped-up negotiations for a contract to supply the latest covid-19 vaccine from the pharmaceutical companies Biontech and Pfizer.
CDU Health Minister Jens Spahn had previously announced a quick conclusion of the contract. Germany hopes to secure up to 100 million vaccine doses in the coming months. Spahn emphasized that the approval procedures would be accelerated both in the USA and the EU, but that the requirements for the safety and effect of a substance would not be lowered, in line with hat other European and US leaders are saying. Large EU states such as Germany and France could have secured the vaccine nationally, however, the decision was made to go via the EU, which procured the vaccine for all 27 EU member states and organized its fair distribution.
Federal Research Minister Karliczek confirmed the agreement. "The first results give hope". However, further analyses and critical investigations are needed, so there is still some way to go before we can say for sure that a vaccine is ready for common usage. Karliczek emphasized that the high requirements of the approval process would continue to apply. According to the current state of production, it would be possible to vaccinate a large proportion of the population after approval. Karliczek said, "anyone who wants to can be vaccinated". The appropriate infrastructure must now be created for this.
The EU Commission has already been negotiating for some time with Biontech/Pfizer on a framework agreement for the supply of the vaccine to all EU countries. Commission President Ursula von der Leyen wrote on Twitter on Monday afternoon that a contract for up to 300 million vaccine doses would soon be concluded. The EU Commission has signed framework agreements with the pharmaceutical companies Johnson&Johnson, Astrazeneca and Sanofi-GSK.
Biontech and Pfizer were the first Western manufacturers to publish promising results on Monday. According to these results, their vaccine offers more than 90 percent protection against Covid-19 and the companies expect to apply for approval from the US Food and Drug Administration (FDA) starting next week. Spahn expects a parallel application to the European Medicines Agency EMA.  Yet caution is urged as the proposed vaccine is still undergoing testing, although experts in the field are quietly optimistic of its efficacy.
Photo by Fusion Medical Animation
DeutscheDate is a new
German dating site
for professionals in Germany. No monthly fees, no minimum subscription period, no contracts, no tie-ins. Just a clean, simple, easy-to-use dating site for serious relationships.