Bayer wants to produce German Curevac vaccine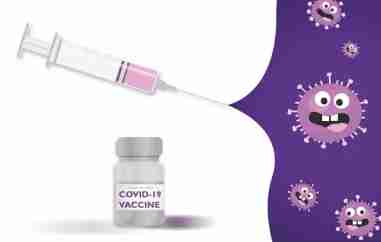 Pharmaceutical giant Bayer plans to enter the production of Corona vaccines, providing a helping hand to Tübingen-based biotechnology company Curevac. The two companies announced on Monday that they had expanded a cooperation agreement already signed in early January.
According to the FAZ website, Bayer Management Board member Stefan Oelrich said a thorough review of the company's own capabilities showed "that we have the necessary skills and capabilities to be able to produce Curevac's mRNA-based vaccine." Bayer plans to produce 160 million doses in 2022, with more in the following year. It is possible that production could start as early as the end of 2021.
The preparation is currently still being developed by the Tübingen-based biotechnology company Curevac. Like the vaccines from Biontech and Moderna, it is based on so-called messenger RNA. If the further development and approval steps go according to plan, it could be produced starting this summer.
So far, the Leverkusen-based company, whose pharmaceuticals division is based in Berlin, has not produced any vaccines. Production is to take place primarily in Wuppertal, but also at other sites. "To get speed there, we will activate our entire global network," Oelrich said. "In discussions with the German government, it has become clear that the availability of vaccines must be further increased." He said this is especially true for potential variants of the Sars-CoV-2 virus.
Curevac CEO Franz-Werner Haas said, "By the end of the year, we will have several hundred million doses available." He said 600 million doses had previously been planned for 2022. By expanding the existing production network, it would now become at least one billion - there are other additional capacities besides Bayer. Haas stressed that the company's own vaccine could be a basis for also getting a grip on possible further pandemics.
The EU Commission has pre-ordered 220 million doses from Curevac, of which Germany accounted for 53 million, according to the Federal Ministry of Health. The drug has to be injected twice, so there are two doses per vaccinated person.
The cooperation between Bayer and Curevac, announced in early January, initially included only regulatory work and other services provided by the major corporation to the small Swabian company. However, Bayer was expected to get involved in manufacturing as well.
With the cooperation, Bayer is also responding to a wish from German politicians to strengthen Germany as a vaccine location. NRW Prime Minister Armin Laschet (CDU) and German Health Minister Jens Spahn (CDU) welcomed the cooperation between the two companies. "It is something special that we are getting today as a commitment," Laschet said.
"We will need vaccines beyond the summer," Spahn said. It is still unclear whether booster vaccines will be needed, he said. "Secondly, it may become possible, through mutations, that a vaccine will also need to be adapted." In addition to these longer-term perspectives, he said, short-term improvements are important and will be discussed this Monday at the planned vaccination summit.
Image by Alexandra Koch
DeutscheDate is a new
German dating site
for professionals in Germany. No monthly fees, no minimum subscription period, no contracts, no tie-ins. Just a clean, simple, easy-to-use dating site for serious relationships.