US troop withdrawals from Germany halted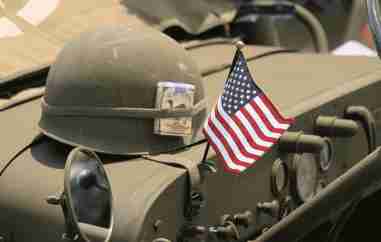 The U.S. military is completely putting on hold the partial withdrawal from Germany ordered by former President Donald Trump. "Every single one of those options has been stopped. They are being reexamined, from beginning to end," the commander in chief of U.S. forces in Europe, Gen. Tod Wolters, said on Wednesday in a conference call with correspondents of various international newspapers, according to the FAZ. Wolters, also the top commander of NATO forces, had presented plans on Trump's behalf in July to withdraw 12,000 troops from Germany and reorganize command structures.
On Wednesday, he stressed that at the time he had implemented specifications of the previous government and presented options that promised advantages. Now, however, he said, they were examining how the options impacted the bigger picture of security and deterrence. "That's exactly what our new secretary of defense needs: to make sure we can continue to do the things in Europe that we need to do to build more peace."
The outgoing president had repeatedly linked the withdrawal to Germany spending too little money on defense. The plan devised by Wolters called for a good half of the withdrawn troops to be returned to the United States. Some were to rotate from there to Europe, such as the Black Sea region. Fifty-six hundred troops were to be permanently stationed in other European NATO states.
This would have benefited Italy and Belgium in particular, which spends even less on defense than Germany. Wolters, for example, wanted to move the headquarters for U.S. troops in Europe from Stuttgart to Mons, Belgium. Lloyd Austin, the new defense secretary appointed by President Biden, had thanked Minister Annegret Kramp-Karrenbauer in her first phone call "for continuing to serve us as a great host to American troops," according to the Pentagon.
Image by Zack Culver
DeutscheDate is a new
German dating site
for professionals in Germany. No monthly fees, no minimum subscription period, no contracts, no tie-ins. Just a clean, simple, easy-to-use dating site for serious relationships.