US and South Korea respond with projectiles to North Korean missile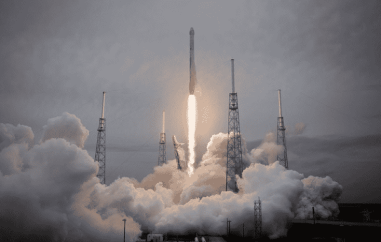 A day after North Korea's latest missile test, the U.S. and South Korea have fired projectiles of their own in the region. The South Korean military said Wednesday (local time) that in response to North Korea's provocation, the U.S. and South Korea had fired four surface-to-surface missiles toward the Sea of Japan (East Sea).
On Tuesday, Pyongyang had fired a medium-range ballistic missile toward the Sea of Japan. It was the first time in nearly five years that a North Korean missile had flown over the Japanese archipelago. Both the U.S. and NATO strongly condemned the test. In direct response, South Korean forces had fired two precision bombs in the Yellow Sea. In addition, joint flight maneuvers had been held with U.S. F-16 fighter aircraft.
However, during the military maneuver, a South Korean army missile crashed to the ground after a false launch. As Yonhap news agency reported, citing the South Korean General Staff, no one was injured in the accident. The NK News trade medium, citing the military, reported that a warhead integrated into the missile failed to explode. The missile was launched from a military base near the South Korean east coast city of Gangneung. The cause of the crash was not initially known. Unconfirmed videos circulated on social media purporting to show a huge fire near the base. Panic had broken out among some Gangneung residents, who initially feared an attack by North Korea. A number of South Koreans on online platforms criticized the country's major media for not reporting the incident until some nine hours later.
According to the South Korean military, both it and the U.S. then fired two missiles each, which precisely hit mock targets. This demonstrated the allies' ability to deter further provocations by North Korea.
The Yellow Sea is bordered by China and the Korean Peninsula. The last time North Korea flew a missile over Japan in 2017, the country conducted a nuclear weapons test just days later. According to North Korea expert Go Myong Hyun of the Seoul-based Asan Institute, the likelihood is also currently "very high" that North Korea could conduct a nuclear weapons test toward the end of the month. U.N. resolutions prohibit North Korea from testing ballistic missiles of any range, which can also carry a nuclear warhead depending on their design. Most recently, North Korea tested two short-range ballistic missiles on Saturday - its fourth missile launch in a week.
DeutscheDate is a new
German dating site
for professionals in Germany. No monthly fees, no minimum subscription period, no contracts, no tie-ins. Just a clean, simple, easy-to-use dating site for serious relationships.