Top lawyer unmasked as notary trainee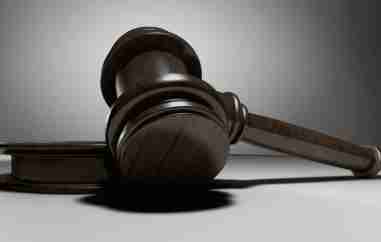 An alleged top lawyer has been sentenced by Munich district court to a two-year suspended prison sentence for attempted fraud in six cases and forgery of documents in 22 cases. In addition, the man has to repay just over 325,000euros. the money he had earned in five years as a practicing lawyer.
In 2015, the man had forged authentications of legal state examination certificates in the Munich notary's office of his former employer. He certified himself for the First Examination from the year 2012 12.48 points and for the Second Examination from the year 25.05.2015 11.64 points. Such high marks are rarely achieved. In reality, he had dropped out of law school after six semesters without a degree.
He submitted the forgeries to the Bar Association and subsequently obtained a license to practice law. With this he then applied to large law firms and collected regular annual salaries. Thus, he got a job in real estate business law at a reputable large law firm and earned a gross salary of at least 193,042 Euros in the period from April 2016 to March 2018. After his performance was critically evaluated, he resigned and looked for a new job.
He turned down two offers of 75,000 and 100,000 euros initial salary and finally started as an in-house lawyer at a large insurance company in the area of corporate law, where he received a salary of 132,600 euros from April 2018 to September 2019. There, his lack of legal knowledge was not noticed and they were satisfied with his performance. Nevertheless, the now 35-year-old resigned because he did not agree with the career opportunities offered to him. "I would describe myself as an arrogant, stuck-up employee," he said in court.
On January 1, 2020, the Freising nativestarted at another law firm, with a gross annual salary of120,000 euros. However, this was to be his downfall, due to the fact that he had made a tiny, but critical mistake with his forgeries: The date of his Second State Examination was Whit Monday - a public holiday. The law firm had somehow noticed this and inquired about its accuracy. Therein began the collapse of the fraud.
In court, the 35-year-old admitted the forgery - and claimed to have been surprised by the success himself. "It wasn't the money, it never was. It was the inconceivability that I was doing so well despite my lack of legal training. I got on well with colleagues. With superiors I always took a defensive stance, always insisted on my right, because I always lied about my good grades".
His confession, a mental illness andcooperation with the prosecutors were evaluated by the court in favor of the defendant. However, since his fraud not only cost employers a lot ofmoney, but above all caused consequential damage of almost half a million euros, the court sentenced him to a suspended sentence.
The 35-year-oldhas appealed against the verdict
DeutscheDate is a new
German dating site
for professionals in Germany. No monthly fees, no minimum subscription period, no contracts, no tie-ins. Just a clean, simple, easy-to-use dating site for serious relationships.