Stiko recommends vaccination against monkeypox for risk groups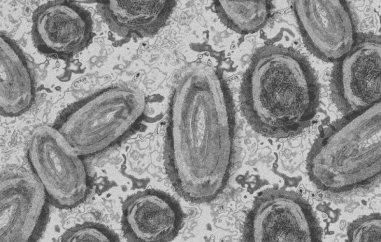 In view of the increasing number of monkeypox cases in Germany, the Standing Commission on Vaccination (Stiko) considers vaccination with a smallpox vaccine useful for certain risk groups. Vaccination is recommended for people after close physical contact with infected individuals, personnel in laboratories with unprotected contact with specimens and homosexual men with changing partners, the Stiko announced Thursday in Berlin. The smallpox vaccine Imvanex, which is licensed in the EU, is available for vaccination, it said.
The corresponding recommendation of the Stiko for vaccination against monkeypox first went into the prescribed position-taking procedure. According to the draft decision, people aged 18 and older who have had close physical contact with an infected person, for example through sex, should be treated with the smallpox vaccine as early as possible in a period of up to 14 days. The same applies to laboratory personnel after unprotected contact with contaminated specimens.
In addition, people at increased risk of infection will be offered the vaccination. These include men who have same-sex sexual contacts with changing partners. According to the study, all of the approximately 130 monkeypox cases recorded in Germany to date involve men who have sex with men.
Since the smallpox vaccine will initially be available only to a limited extent, the Stiko recommends that it be offered preferentially to people who are particularly at risk of infection. Basic immunization is carried out with two doses of vaccine 28 days apart. Those who have already been vaccinated against smallpox in the past only need one dose.
In Germany, 131 monkeypox cases have been reported from ten states as of Thursday, according to the Robert Koch Institute. Monkeypox is related to smallpox, which killed millions of people a year for centuries until the disease was eradicated in 1980. However, monkeypox is far less dangerous. Most sufferers recover within a few weeks, and a fatal course is rare.


Image by Gerd Altmann
DeutscheDate is a new
German dating site
for professionals in Germany. No monthly fees, no minimum subscription period, no contracts, no tie-ins. Just a clean, simple, easy-to-use dating site for serious relationships.