Number of Covid 19 intensive care patients reaches triple digits for first time in months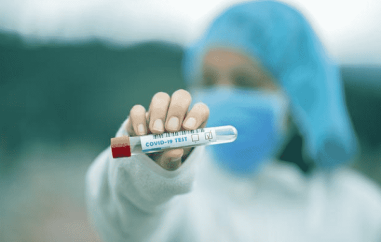 The number of critically ill patients treated with Covid-19 in intensive care units in Germany has fallen below 1000. The status was in the intensive care register of the German Interdisciplinary Association for Intensive Care and Emergency Medicine (DIVI) and the Robert Koch Institute (RKI) on Friday with exactly 979.
This number of patients has not been this low since the end of August of the previous year. In December 2021, just under 4900 seriously ill Covid-19 cases had still been treated at the same time, after which the values dropped with intermediate plateau phases.
The scientific director of the Divi Intensive Care Registry, Christian Karagiannidis, said on request that he expects a further decline. It's time to recover and build resilience, he said. "We need strength for fall and winter" - it is important to prepare now in the best possible way for the infection pressure that will increase again then, he said. "This includes leaving extreme positions and reaching out more again."
Exactly one year ago, according to Divi figures, the number of seriously ill patients in intensive care units in Germany with Covid-19 was more than four times as high as it is currently. The lower number of severe courses now - despite very high infection figures - is attributed by experts to the increasing build-up of immunity in the population, particularly as a result of vaccinations. The omicron variant, which has been increasingly widespread since the end of last year, is also considered to be less pathogenic per se.
The RKI gave the official nationwide seven-day incidence on Friday as 485.7. A week ago, it was 553.2 new infections within seven days and 100,000 inhabitants. However, experts assume that there are many unrecorded cases - because of overburdened health offices and because not all infected people have a PCR test done, with which they are statistically recorded. In its weekly report of Thursday evening, the RKI emphasizes that the number of infections has continued to decline recently, but that the infection pressure and the risk posed by Covid-19 to the health of the population remain high.


Image by Fernando Zhiminaicela
DeutscheDate is a new
German dating site
for professionals in Germany. No monthly fees, no minimum subscription period, no contracts, no tie-ins. Just a clean, simple, easy-to-use dating site for serious relationships.