Missile tests day after military exercise by South Korea and the U.S.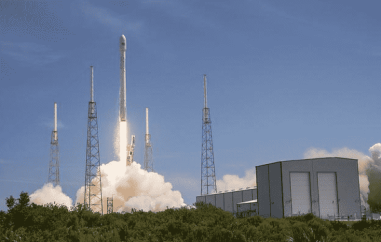 Despite international sanctions, North Korea has again tested several ballistic missiles, according to South Korean sources. Eight short-range ballistic missiles" were fired from the communist country into the Sea of Japan on Sunday, the South Korean army's general staff said. The previous day, South Korea and the United States concluded their first large-scale joint military maneuver in more than four years.
"Our military has spotted eight short-range ballistic missiles fired from the Sunan area in Pyongyang," the South Korean General Staff said. The missiles were all detonated within about half an hour, it said. South Korea's has "stepped up its vigilance in preparation for further missile launches" in North Korea and is working "closely" with the U.S. in this regard, it said.
On Saturday, South Korea and the U.S. had concluded a large-scale, three-day military exercise involving, among others, the U.S. aircraft carrier "USS Ronald Reagan." It was the first joint maneuver between the two allies since Yoon Suk Yeol, who has taken a tougher line on Pyongyang, took office as South Korean leader last month.
It was also the first joint military exercise with an aircraft carrier since November 2017. "The exercise solidified the resolve of both countries to respond decisively to any North Korean provocation," the South Korean General Staff said.
Pyongyang has repeatedly protested the joint maneuvers, criticizing them as rehearsals for an incursion into North Korea. Go Myong Hyun of the Asan Institute for Policy Studies told the AFP news agency that North Korea apparently fired the missiles Sunday "because the scale of the joint maneuvers has increased from its point of view."
North Korea already conducted 23 missile tests this year. Most recently, the internationally isolated communist country fired three missiles, including what is believed to be its largest intercontinental ballistic missile, on May 25 shortly after a visit by U.S. President Joe Biden to South Korea. The U.S. government then imposed new sanctions on North Korea. In the UN Security Council, however, the U.S. failed with its push for tougher international punitive measures against Pyongyang due to the veto of China and Russia.
The U.S. has been warning for weeks that North Korea could soon test a nuclear weapon for the first time since 2017. In the wake of the nuclear weapons test at that time, the UN Security Council had been able to agree on sanctions against Pyongyang for the last time so far. According to diplomats, North Korea has nuclear bombs and ballistic missiles, but has not yet managed to combine these two technologies.
The leadership in Pyongyang is not giving up its quest for nuclear weapons, according to South Korean sources, despite a major corona outbreak in the impoverished country. Experts even fear that North Korea's strongman Kim Jong Un may accelerate his plans for another nuclear bomb test to distract the population from the devastating consequences of the Corona outbreak.


Image by SpaceX Imagery
DeutscheDate is a new
German dating site
for professionals in Germany. No monthly fees, no minimum subscription period, no contracts, no tie-ins. Just a clean, simple, easy-to-use dating site for serious relationships.