Lauterbach goes to statutory health insurance for corona vaccinations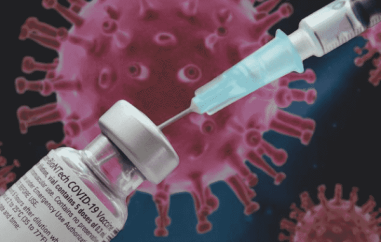 Federal Health Minister Karl Lauterbach (SPD) has expressed his annoyance at comments made by the head of the National Association of Statutory Health Insurance Physicians (KBV), Andreas Gassen, on the Corona vaccination. "I think it is problematic when the impression is created that the vaccination for the elderly in the fall is not necessary," Lauterbach told the Editorial Network Germany (RND) according to information from Sunday.
At least for those over 60, he said, it is undisputed that the booster shot is important "to prevent severe disease progression or even death." He expects a medical official "to make that clear."
Gassen had objected to the health minister's appeal to those under 60 to quickly get a second booster vaccination. "We know from Israeli studies, among others, that a second booster is not useful in younger healthy people," Gassen said. Lauterbach, he said, is "pretty exclusive with his recommendation for a second booster. To recommend a fourth vaccination across the board to 30- or 40-year-olds, I think that's wrong."
Even in the fall, he currently sees no need for it, as long as there are not new and significantly more dangerous variants. "In any case, I will not get a second booster," Gassen said. And then elaborated, "Even with the healthy elderly, I would be cautious about the fourth vaccination, especially if they've just already survived an Omicron infection."
At the same time, Lauterbach rejected Gassen's criticism of the federal government's extensive ordering of vaccine doses. Gassen had predicted that because of inflated estimates, vaccines worth up to 100 million euros would have to be thrown away in the end.
"Apparently, Mr. Gassen already knows which vaccine will be needed and preferred in the fall," Lauterbach countered ironically. In fact, however, he said, this is not known. That's why the government ordered several vaccines in parallel, he said: We have purchased in such a way that we can definitely offer everyone the vaccine that will then be the best. Lauterbach plans up to 60 million vaccinations in the fall and winter.
Earlier, Gassen had accused the health minister of a wrong vaccination strategy. The federal government's target of 50 to 60 million vaccinations is unrealistic, Gassen told the Neue Osnabrücker Zeitung. "The KBV once calculated that: With a second booster for everyone over 60, a first booster for all younger people and a generous quota for the unvaccinated - without much hope that previous vaccination skeptics will now be vaccinated - we come, generously calculated, to about 30 million vaccinations." The goal of 50 to 60 million vaccinations "is unrealistic in our opinion."


Image by Johaehn
DeutscheDate is a new
German dating site
for professionals in Germany. No monthly fees, no minimum subscription period, no contracts, no tie-ins. Just a clean, simple, easy-to-use dating site for serious relationships.