Government approves nuclear power plant lifetime extension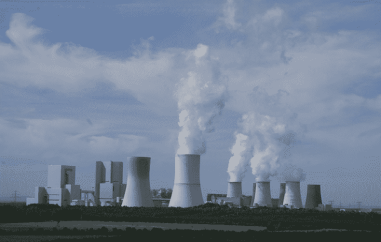 Following Chancellor Olaf Scholz's order, the German government has approved the requested lifetime extension for the three remaining nuclear power plants. The amendment to the Atomic Energy Act has been approved by the council of ministers, government representatives said on Wednesday. According to the law, the Isar 2, Neckarwestheim 2 and Emsland reactors can run through the winter until April 15, 2023, amid the energy crisis.
Actually, all three should have been shut down by the end of the year. In total, the three nuclear power plants can generate about 5.4 terawatt hours of electricity in 2023, according to the bill. By then, the plants' fuel rods will have been used up. New ones are not to be used under the chancellor's directive decision. The bill is expected to clear the parliamentary hurdles by the end of November. Approval by the Greens is also considered certain. "We will promote in the group to follow the proposal," said the group leader Britta Haßelmann on Tuesday.
The concept of a deployment reserve of Economics Minister Robert Habeck (Greens) is thus invalid. Scholz had put his foot down, as Habeck could not come to an agreement with FDP leader and Finance Minister Christian Lindner, who had demanded significantly longer running times. Habeck had said at an event in Berlin on Tuesday evening that the disagreement in the coalition had not been a highlight and had not helped to increase confidence in the ability to act and unity beyond measure. At the same event, Lindner had previously taken small swipes at the Greens.
Lower Saxony's Minister President Stephan Weil, who takes the position that the continued operation of the Emsland nuclear power plant is not necessary for reasons of supply security, also expressed conciliatory views. "We really have more important issues in energy policy," Weil said Wednesday on ZDF's "Morgenmagazin." The continued operation of the nuclear power plant is not a topic that causes him "a lot of excitement," he said.
Meanwhile, CDU chairman Friedrich Merz warned of a further unclear energy supply in the following winter 2023/24. "None of us knows what the energy supply situation will look like next winter," Merz said Wednesday on Deutschlandfunk radio. The upcoming decision in the cabinet on an amendment to the Atomic Energy Act will, after all, only last until the spring.
DeutscheDate is a new
German dating site
for professionals in Germany. No monthly fees, no minimum subscription period, no contracts, no tie-ins. Just a clean, simple, easy-to-use dating site for serious relationships.