European gas price at lowest level since end of July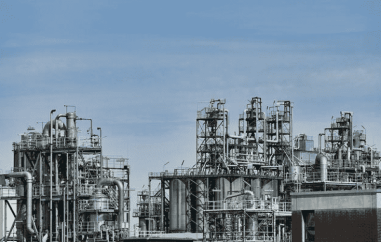 The price of European natural gas fell on Monday to its lowest level since the end of July. In the morning, the price of the TTF futures contract for Dutch natural gas fell by almost 8 percent to around 189 euros per megawatt hour. However, this still means that the gas price is around eight times higher than usual for the time of year. The TTF contract is considered the benchmark for European price levels. Analysts at major bank Goldman Sachs expect prices to halve from current levels in the first quarter of next year.
A week ago, the price of gas had soared to record highs of more than 300 euros per megawatt hour due to the temporary halt in deliveries via the important Nord Stream 1 pipeline. Gazprom cited technical problems as the reason for the delivery stop. However, it is suspected that Russia wants to put even more pressure on the West in the conflict over Ukraine. Until recently, Russia was by far the largest supplier of gas to the EU states. In 2021, 155 billion cubic meters of Russian gas arrived, covering nearly 40 percent of EU demand.
According to a report by the Bloomberg news agency, the EU Commission now wants to require member states to reduce their electricity demand. The agency cites a draft it has received. To reduce electricity consumption, targets would be set both for lowering overall usage and for selected peak periods. Low electricity use would also dampen demand for natural gas. In addition, the commission wants to skim profits from energy companies, he said.
The commission will propose the measures this week, according to Bloomberg. However, member countries must agree. Bloomberg further reported that Commission President Ursula von der Leyen is expected to present concrete steps in her State of the Union address on Wednesday.
However, the member states of the Union disagree on how a price cap for gas should be designed. Demand, energy mix and supply sources are too different. The idea of a broad price cap - for all imports, not just those from Russia - was only discussed at a meeting of EU energy ministers on Friday and postponed for further elaboration. There was also no agreement on binding savings targets.
Norway is "skeptical about a maximum price for gas," Prime Minister Jonas Gahr Store said after talks with Commission President von der Leyen on Monday. "A maximum price will not change the fundamental problem that there is too little gas in Europe." Norway has done its best to help improve the situation in Europe, he said, and is now pumping 8 percent more natural gas to Europe than before the war broke out.
Goldman Sachs analysts believe that the high reservoir levels at the beginning of the season will allow for above-average withdrawals, so that reservoirs will still be more than 20 percent full by the end of March.
"Against this backdrop, the sense of urgency to destroy demand will gradually give way to a sense of market relief that we have made it through the winter," said the analysts, who expect prices to be below 100 euros per megawatt-hour in the first quarter.


Image by Talpa
DeutscheDate is a new
German dating site
for professionals in Germany. No monthly fees, no minimum subscription period, no contracts, no tie-ins. Just a clean, simple, easy-to-use dating site for serious relationships.