Drought causes problems for Brandenburg's fruit growers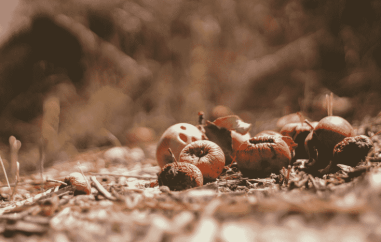 Brandenburg's fruit growers are struggling with drought, strong sunshine and higher costs. Yields are good overall, but there are cutbacks in certain fruit varieties due to the weather with little precipitation and hot spells, reports Thomas Bröcker, an expert in fruit cultivation at the Brandenburg Horticultural Association. "In addition, with the drought, nothing works without sprinkling." That causes higher costs at the same time as low market prices, he says.
Bröcker manages one of 17 small farms that have joined together in the Markendorf Ost marketing cooperative. A total of 280 hectares are farmed in Markendorf, a district of Frankfurt (Oder), half of which is pome fruit, the other half stone fruit. The area in East Brandenburg is the second largest fruit-growing region in the country.
The orchardist reports that certain red-skinned apple varieties were particularly affected by the intense sunlight. Some varieties, such as Gala, are up to 30 percent burned, he says. "We haven't had that in this severity either," says Bröcker, who has worked as a fruit grower in Markendorf for more than 40 years.
Plums were more often too small this year because of the severe drought, there were some tons lost, he described the effects of the drought.
According to Bröcker, cherries were infested with ants in no small number. "When it's dry, ants look for something that's moist and eat the fruit. On the other hand, they want the sugar from the aphids. Dry years are aphid years," the expert said.
According to Bröcker, however, a much bigger problem is the increased costs in the energy crisis. In addition, more irrigation is needed due to the drought. Add to that the fact that there is a lot of product on the market in Europe this year. "At the end of the day, I think we're going to have low prices with high costs," Bröcker says.


Photo by Joshua Hoehne
DeutscheDate is a new
German dating site
for professionals in Germany. No monthly fees, no minimum subscription period, no contracts, no tie-ins. Just a clean, simple, easy-to-use dating site for serious relationships.