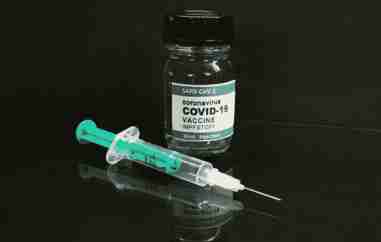 In Saxony, all citizens can now be vaccinated with the vaccine from Astra Zeneca in doctors' offices. As Health Minister Petra Köpping (SPD) announced on Tuesday after the cabinet meeting, this means that vaccination prioritization for this preparation has been completely lifted. There are conditions, however: Vaccination may only take place in the practices participating in the vaccination program after a detailed consultation. Both the physician and the citizen willing to be vaccinated must agree. So far, the vaccine has only been administered to people aged 60 and older.
9609 new infections in Germany
Health departments in Germany reported 9609 new Corona infections to the Robert Koch Institute (RKI) within one day. In addition, 297 new deaths were recorded within 24 hours. This is according to figures released by the RKI on Tuesday morning.
To compensate for fluctuations (for example, at weekends), one can calculate a seven-day average. On Tuesday morning the figure stands at 20,312 new infections daily. On Tuesday a week ago, the RKI had recorded 10,810 new Corona infections and 294 new deaths within one day, the average over seven days had been 17,365.
According to the RKI, the number of new infections reported within seven days per 100,000 inhabitants nationwide was 162.4 on Tuesday morning. The previous day, the RKI had reported this seven-day incidence at 165.3.
The RKI counted 3,163,308 confirmed infections with Sars-CoV-2 in Germany since the pandemic began. The actual total number is likely to be significantly higher, as many infections are not detected. The RKI gave the number of people who recovered as about 2,803,600. The total number of people who died from or with involvement of a confirmed infection with Sars-CoV-2 rose to 80,303.
The nationwide seven-day R-value was 1.06 (previous day: 1.16), according to the RKI situation report Monday evening. This means that 100 infected people infect 106 more people. The R-value represents the infection incidence eight to 16 days ago. If the R-value is below 1 for a longer period of time, the number of infections is decreasing; if it is continuously above 1, the number of cases is increasing.


Image by Wilfried Pohnke
DeutscheDate is a new
German dating site
for professionals in Germany. No monthly fees, no minimum subscription period, no contracts, no tie-ins. Just a clean, simple, easy-to-use dating site for serious relationships.