The BR Volleys are ready for the season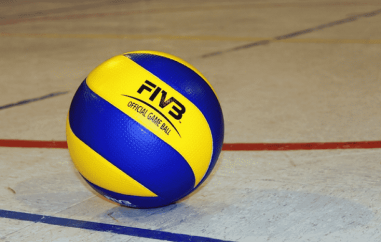 Good things come to those who wait - that's one way to describe the past few weeks for the BR Volleys. After more than half of the squad was still missing at the start of training, the last players have now arrived in Berlin. Anton Brehme and Ruben Schott, for example, have returned from the European Volleyball Championships, Argentine libero Santiago Danani made it to Berlin in time for the last test match and, last but not least, Australian Nehemiah Mote has arrived.
The Berliners remained unbeaten in the test matches against Königs Wusterhausen, Giesen and Lüneburg. Danani, who arrived from Argentina just last week, was visibly euphoric after his first match with the Volleys on Saturday: "We have great chemistry and that's so important."
Matthew West, who came as a setter, also went into raptures, "This is one of the most unique atmospheres I've ever experienced. I enjoy it very much. Our team just embodies Berlin and what Berlin stands for."
The fact that the team already gets along very well after just a few weeks was evident on Saturday. There, the usually reserved captain Sergej Grankin performed a little dance of joy at an important point to the excitement of his teammates. And the players on the sidelines, who were responsible for supplying the ball, also seemed to enjoy themselves. Even when the players mopped the hall floor in between, spirits rose.
Co-coach Lucio Oro drew a first interim conclusion after the 3:1 against Lüneburg: "The result is not the most important issue. Of course it's good for the feeling and the mood, but it's not the most important thing." The Brazilian had coached the team in recent weeks, while head coach Cédric Enard was with the Estonian national team at the home European Championships.
More important than the victory, he said, was that the players improved and the team grew together piece by piece. In the game against Lüneburg, he said, most of the players were not in their best physical shape: "They worked hard this week and were tired. You could see that in some moments, but in the end the feelings are positive." Oro is especially pleased that all players got their turn. "Now we have to keep working to make sure we are all at our best."
For the Volleys, Wednesday marks the first time they will travel abroad again on the team bus. They have two friendly matches against Polonia London and one against Skra Belchatow in a tournament in Poland. The match against the latter club is particularly important, says Oro. "That's a really strong opponent. There we will see what level we are currently at - technically and mentally."
The new season starts on October 2 with the Supercup. In terms of atmosphere, however, the team should already be ready for the start of the season.


Image by Tania Van den Berghen