Sputnik V, a Russian symbol of solidarity with the EU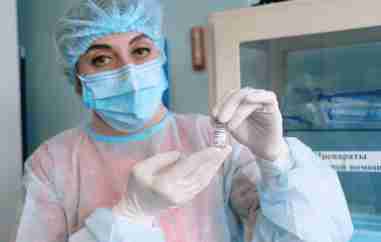 The development of Russia's corona vaccine "Sputnik V" has so far been viewed skeptically in the West. The fact that Moscow approved the vaccine in August after it had been tested on fewer than a hundred subjects and the central third test phase had not yet begun was the subject of particularly fierce criticism. Lack of transparency and withheld data also led to incomprehension.
But on Tuesday, the renowned medical journal "The Lancet" published peer-reviewed preliminary results of the third test phase of "Sputnik V", which will last until spring. These show a high efficacy of 91.6 percent - without serious side effects.
In the UK, Russia has reached out to talk about supplying the vaccine in the near future. UK officials are considering the offer. The EU however is currently embroiled in a battle of attrition, attributed to Ursula von der Leyen's apparent failed leadership and mishandling of the pandemic. The EU leader has so far failed to acknowledge her mistakes in both ordering too few doses, blaming AstraZeneca for delivery delays, and dangerously bypassing the Brexit agreement by placing a border between the Republic of Ireland and Northern Ireland - a contentious issue which caused Brexit to be delayed for many months, only to be tossed aside by the EU leader when it suited her.
As new of Russia's vaccine and its efficacy reached policy makers, coupled with the UK's relative success in vaccinating a large proportion of its population, there is renewed hope that this pandemic is finally starting to be pushed back.  At least in the UK.
Image by Alexey Fedenkov
DeutscheDate is a new
German dating site
for professionals in Germany. No monthly fees, no minimum subscription period, no contracts, no tie-ins. Just a clean, simple, easy-to-use dating site for serious relationships.