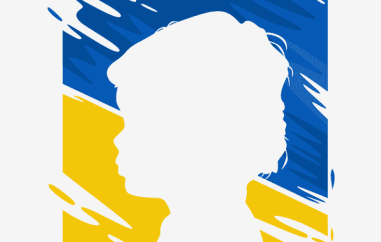 David, a local Munich resident, originally from Ireland, explains the motivation behind the writing of his latest poem
"'The Poem Sadness In Ukraine', Is for all the little children, women and men who have suffered from the horrors of war and I truly feel their pain every day and it's just terribly sad. I wrote the poem for those who are suffering and have lost everything and I want the Ukrainian people to understand I feel your pain with you and I grieve. I wrote the poem especially for the brave Ukrainians who are fighting and standing up for their homes, families and country."
My heart aches today
And it's just war and
Sadness all day and
Nobody knows it's painful
But me oh yes me
And sadness in our eyes
As our little children cry
All through the cold dark lonely
Night and snow is falling tonight
And a bitter chill in the air and the
And the worst pain is yet to come
And I want to cry tonight but
I'm holding my baby so tight
And there's no longer any more
Tears to roll down my sad
Lonely old face and
I'm in a horrible blown up
Place and it's just war and
Destruction disaster and hate
And I've sat and cried and I'm
Holding my baby so tight as my
Loved ones died tonight
And Lord Jesus Christ
I want to break
Free and move on
But sadness lives on
And we are drowning in a
River of blood and we
Can't catch our breath
And a lonely tear rolls down
My baby's face
We are already dead
In this blown up sad lonely place.
DeutscheDate is a new
German dating site
for professionals in Germany. No monthly fees, no minimum subscription period, no contracts, no tie-ins. Just a clean, simple, easy-to-use dating site for serious relationships.