Omicron variant "with very high probability" already in Germany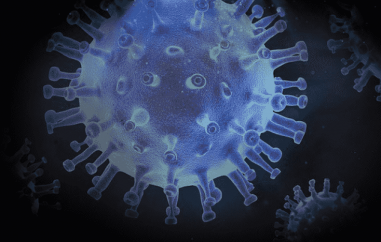 The new Omicron variant of the coronavirus has arrived in Germany "with a very high probability", according to the Hessian Minister of Social Affairs, Kai Klose. The Green politician announced this on Twitter on Saturday morning.
Several mutations typical of Omicron had been found in a traveler returning from South Africa, he said. "So there is a high level of suspicion, the person was isolated domestically. The complete sequencing is still pending at the current time," tweeted the minister, who is also responsible for health in Hesse. According to the ministry in Wiesbaden, the person entered the country via Frankfurt airport.
The Omicron variant (B.1.1.529), first detected in southern Africa, has been classified as "of concern" by the World Health Organization (WHO). The EU health agency ECDC speaks of serious concerns that the variant could significantly reduce the effectiveness of Corona vaccines and increase the risk of reinfection.
However, the exact impact of the new variant has not yet been determined. According to the WHO, it may be weeks before this is clear.
Olaf Scholz (SPD), the likely new German chancellor, wrote on Twitter that a crisis team would be set up to develop a "new, precise way of dealing with the current challenges" of Corona and Omicron.
"We will do whatever is necessary," Scholz wrote further. "There is nothing that cannot be considered."
In view of the suspected Omicron case in Germany, Saarland's Minister President Tobias Hans (CDU) has spoken out urgently for a rapid Minister Presidents' Conference. We are once again facing a "zero hour in the fight against the pandemic," Hans said, according to a statement from the state chancellery in Saarbrücken on Saturday. "A national emergency requires the solidarity of all states, as well as old and new federal governments."
Uniform nationwide containment measures are needed quickly, and bottlenecks in the provision of vaccine must be eliminated with all possible force, Hans said - "so that the vaccination turbo can now be ignited from the doctor's office to the vaccination centers." Dentists, veterinarians and pharmacies also need to be involved in the vaccination campaign, he said. "It needs an omicron MPC with executive and new federal government - every day counts," Hans said.
In the Netherlands, 61 airline passengers from South Africa have tested positive for coronavirus. The tests were taken upon arrival at Schiphol Airport in Amsterdam, the Dutch health authority GGD announced Saturday. The passengers arrived on two flights from South Africa, according to the report. In addition to the 61 positive results, there were 531 negative corona tests, it said.Those who tested positive would be housed in a quarantine hotel near the airport, the authority further explained. Investigations are now underway to determine whether they contracted the new Omikron virus variant.