Number of approved new apartments fell in 2022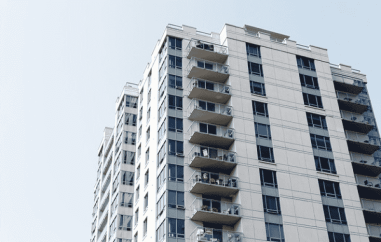 There is a housing shortage in Berlin - but the number of approved apartments in the capital has fallen for the sixth year in a row. As the State Office for Statistics Berlin-Brandenburg announced on Friday, 15,186 apartments were approved in new buildings last year, 10.7 percent fewer than a year earlier. In addition, there were 1782 apartments (minus 4.1 percent) in existing buildings, for example through changes of use or attic conversions. In 2017, 21,562 new apartments were approved.
In view of the shortage of housing, the number of building permits is an important indicator of the city's development. In the past year, prices for building materials have risen significantly, and at the same time, interest rates on loans have also increased. Many people have therefore refrained from their building plans, at least for the time being, and investors have also become more cautious.
This was particularly evident last year in the number of apartments approved in single- and two-family houses: 1219 new apartments were to be built in such buildings. This represents a drop of 18.9 percent compared with the previous year. The construction industry already sees itself in a severe crisis, and the tenants' association and the IG Bau trade union have already warned of a "disaster on the housing market" in view of the acute housing shortage.
The development in Berlin in 2022 was very different in the individual boroughs. According to the State Office for Statistics, seven districts reported more approved apartments than in 2021, including Mitte (up 139 percent) and Friedrichshain-Kreuzberg (up 136.9 percent). However, Friedrichshain-Kreuzberg also saw a particularly low level of construction in 2021, with 415 approved apartments the lowest figure in a comparison of the boroughs at that time.
Spandau recorded the sharpest decline in 2022, with a drop of 54.6 percent - in 2021, 2831 new apartments were still approved here. In Lichtenberg, the number of housing permits dropped from 3950 to 2167.
The number of building permits for apartments also fell in Brandenburg last year. The building supervisory authorities reported 14,721 approved apartments, the State Office for Statistics announced on Friday. That was 4.8 percent fewer than in 2021.
Comparing the figures for apartments built only in existing buildings, there was a significant increase, for example because attics were converted. Planned construction work on existing buildings will make a further 1416 apartments available to the housing market, according to the statistics authority. That is 12.6 percent more than in 2021.
In new residential buildings to be built in Brandenburg, 13,208 apartments were approved. Of these, most were planned in the Berlin region (7650). With 1999 registered dwellings, the district of Dahme-Spreewald issued the most building permits for apartments, the statistics office reported. The Prignitz registered accordingly with a plus of 56,8 per cent the proportional largest increase. Among the independent cities, in turn, Potsdam was the frontrunner with 871 apartments (2021: 593).
DeutscheDate is a new
German dating site
for professionals in Germany. No monthly fees, no minimum subscription period, no contracts, no tie-ins. Just a clean, simple, easy-to-use dating site for serious relationships.