How to play the American Powerball from anywhere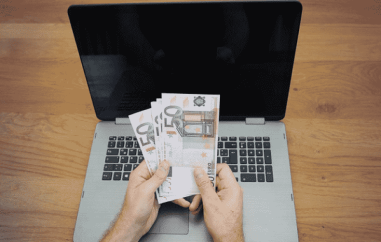 "Powerball," and can run into the millions, if not billions, of dollars! The biggest jackpot in history was a massive 1.5 billion dollars---wouldn't you like to have that kind of cash on hand?
But let's say you reside outside of the United States and want a piece of the pie. In that case, you'll be happy to learn that Europeans can play American lotteries at Lottoland to get in on that billion-dollar action! How does it work? Let's take a closer look!
The Ins and Outs
Some sites that let you gamble on the American lottery use an agent in America to do so. This is effectively using a proxy. The person is paid to fill out the official ticket, gets a small fee, and you get a ton of money if your numbers win.
But that is not how Lottoland.com works. You fill out your numbers online as you would with a real, paper Powerball ticket. If that ticket matches the winning Powerball numbers, Lottoland.com pays you the same amount as the winner across the pond! This is not technically playing in the American lottery, but it's just as good!
What are the Odds?
Every lottery has different odds. This has to do with many factors, including the size of the lottery, the number of people playing, and any gimmicks the lottery itself has (like the namesake Powerball!). So, what are the chances of winning big on, say, the American Powerball--an extremely popular nationwide lottery with jackpots that are always in the millions and billions?
Here's how American lotteries work: you buy tickets in-person at, say, a gas station. These tickets let you pick a set of numbers with prize tiers depending on how close you are to the final result. The American Powerball lottery, for example, lets you pick 5 numbers from 1--69, then a bonus "Powerball" number from 1--26. The Powerball is important: if you match that and any other numbers in your bet, you could be looking at big money!
The Powerball numbers are random outside of the given ranges. If multiple people match numbers, the prize gets divided. Please check the website of your favorite lottery for details.
Going with the mega-million-dollar lottery Powerball as an example, here are the odds, and winnings, from the Powerball website itself:
Grand Prize: 1 in 292,201,338.00 (match all)
$ 1 Million: 1 in 11,688,053.52 (match 5)
$ 50,000: 1 in 913,129.18 (match 4 with Powerball)
$100: 1 in 36,525.17 (match 4)
$100: 1 in 14,494.11 (match 3 with Powerball)
$7: 1 in 579.76 (match 3)
$7: 1 in 701.33 (match 2 with Powerball)
$4: 1 in 91.98 (match 1 with Powerball)
$4: 1 in 38.32 (just Powerball)
Please check the odds of any lottery you wish to bet on. There are many lotteries out there that could win you major money overnight!
Does It Work?
Right about now, you're probably thinking that this sounds too good to be true. Could you really win billions of pounds by betting on other people winning billions of dollars? Lottoland.com makes it possible!
January of 2016 had the biggest Powerball jackpot ever: a whopping 1.5 billion, with a "b," U.S. dollars! The prize had to be split three ways between players in California, Florida, and Tennessee. According to the New York Times, each winner walked away with approximately $528 million.
But that wasn't the case for the lucky Lottoland player who matched 4 out of 5, netting them a million USD. That's exactly what they would have won betting with an actual Powerball betting slip (see the prize tiers and odds above). While it's not 100% the same as filling the winning ticket in yourself, you can still win big from someone else's good luck! Better still, the winner used a site bonus to turn their 1 million dollars into 2 million dollars!
Every lottery has different odds and bonuses. If you're itching for some cash, why not spend your money on a ticket instead of a snack?
More Than Just Lottos
Along with the U.S. Powerball, Lottoland.com offers other lottery sites from around the world. These include the Irish, Polish, EuroJackpot, Cash4Life, and the U.S. Megamillions lotteries. As implied above, even if you don't win the biggest prize, there are site bonuses to make your winnings grow, and they aren't available on the official lotteries!
Of course, the lottery isn't the only type of gaming at Lottoland.com. The site also has slots, scratch cards, roulette, and a few original games. No wonder it took Australia by storm!
Conclusion
There is no way for European residents to play in an American lottery, but sites like Lottoland.com are the next best thing. Once you win big, what're you going to do with all your money? If you're imagining an expensive vacation, this article has some handy tips for maximizing your vacation days. The next question is where to go!
DeutscheDate is a new
German dating site
for professionals in Germany. No monthly fees, no minimum subscription period, no contracts, no tie-ins. Just a clean, simple, easy-to-use dating site for serious relationships.