EU authority: additional benefit of FFP2 masks quite low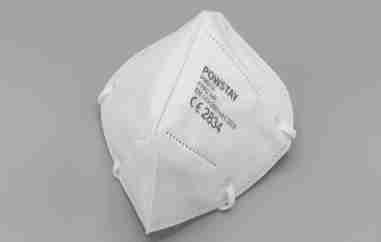 At a time when many people are already stressed out by anti-corona measures, this is news that no one will like to hear: The EU's health agency, ECDC, expresses doubt that FFP2 masks add enough to everyday life to make them worth wearing. "The expected added value of universal use of FFP2 respirators in the community is very low," the Stockholm-based agency told Deutsche Presse-Agentur in response to a query.
Speaking in Brussels, EU Health Commissioner Stella Kyriakides confirmed the EU agency's assessment. "The ECDC says the evidence is not strong enough at the moment for a need to recommend this in everyday life," Kyriakides said in response to questions. The important thing, he said, is to wear a mask correctly in the first place and to keep your distance. "But right now, ECDC does not support the wearing of FFP2 masks in the community, according to the evidence they have."
The cost and possible disadvantages also militate against recommending that FFP2 masks be worn in public instead of other masks, the ECDC said. However, no details were given on these possible disadvantages.
The masks, which are particularly dense but more expensive, are designed to protect against harmful particles such as dust or even aerosols. They are now required in many places instead of normal everyday masks. In mid-January, German Chancellor Angela Merkel and the prime ministers had agreed to require FFP2 masks, surgical masks or mouth-nose coverings of the KN95/N95 standards in public transport and stores. In Bavaria this was mandated even earlier. The ECDC said the emergence of new variants of the coronavirus does not necessitate different types of masks than those currently used in non-pharmaceutical measures against corona. The agency said it is in the process of updating a document with assessments of mask use in social settings to reduce coronavirus transmission.
The FFP2 mask requirement in certain locations had sparked debate in Germany about the cost and possible aid for poorer people. On Wednesday, however, it became clear that recipients of unemployment benefits II will have to wait further for the announced free FFP2 masks. The entitlement certificates to pick up in the pharmacy, to a total of about five million needy people have not yet been sent by the health insurance companies, as the leading association of statutory health insurance companies announced. "When the dispatch will start practically, can not yet be said," said association spokesman Florian Lanz to the German Press Agency. Before that, important questions would still have to be clarified.
The association pointed out that the necessary amendment to the so-called coronavirus protective mask ordinance still had to be decided by the government. A spokeswoman for the Federal Ministry of Health said the ordinance was in the works. Social Minister Hubertus Heil (SPD) and Health Minister Jens Spahn (CDU) had announced last week that about five million recipients of basic benefits should each receive ten FFP2 masks free of charge. The background to this is the new regulations on wearing medical masks on buses, trains and when shopping. With a letter from their health insurance company and an identification document, the masks are to be available for pick-up at pharmacies.
By dronepicr - Corona Face mask FFP2, CC BY 2.0
DeutscheDate is a new
German dating site
for professionals in Germany. No monthly fees, no minimum subscription period, no contracts, no tie-ins. Just a clean, simple, easy-to-use dating site for serious relationships.