Ukrainian population in Germany increased more than sevenfold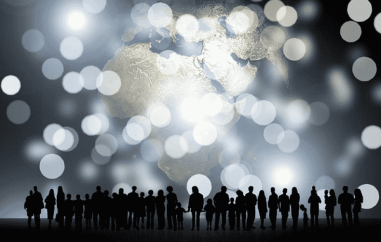 After the Russian attack, about 1.1 million Ukrainians came to Germany last year. Slightly more than two-thirds immigrated between March and May 2022, i.e. in the first three months after the beginning of the invasion, according to the Federal Statistical Office. Since then, departures to Ukraine have increased again - a total of 139,000 Ukrainians have returned to their country.
This results in a net immigration of 962,000 people from Ukraine. This is greater than the total number of people who came from Syria, Afghanistan and Iraq between 2014 and 2016 (834,000).
According to the statistics, there were 1.02 million people with Ukrainian citizenship living in Germany in October, and 138,000 people at the beginning of 2022. This number has thus increased more than sevenfold. The proportion of Ukrainians in the total population rose from 0.2 to 1.2 percent. They are now the second largest foreign population group in Germany after Turkish nationals (1.33 million).
Most Ukrainians lived in the most populous German states, i.e. North Rhine-Westphalia (210,000), Bavaria (152,000), Baden-Württemberg (135,000) and Lower Saxony (105,000). At 63 percent, there are a particularly large number of women and girls among them - this is due to the fact that many men are not allowed to leave Ukraine because of the state of war. Children and young people under the age of 18 account for 35 percent of the refugees.
Most of the Ukrainians who have fled to Germany live in private apartments, according to a survey. Almost three-quarters moved into private apartments immediately after their arrival, and more than half live in them alone or with relatives who have fled. According to the study "Refugees from Ukraine in Germany," only nine percent live in shared accommodation. According to the authors, the survey is representative of people who arrived in Germany between the start of the war on February 24 and the beginning of June 2022.
"It shows that the clear majority felt welcome in Germany," said Nina Rother of the Research Center of the Federal Office for Migration and Refugees. Yuliya Kosyakova of the Institute for Employment Research said it was important to focus integration and support measures on long-term residence. The integration of Ukrainian women is made more difficult without suitable childcare, she said. Many suffered from the separation from close relatives and needed psychosocial care. Social relationships and networks are very important for their arrival in Germany.
Because of the increased numbers of immigrants from Ukraine, however, many municipalities are running out of places to accommodate them. Therefore, this Thursday, representatives of the states and municipalities will meet with Federal Interior Minister Nancy Faeser for a refugee summit to discuss issues of financing, accommodation and care.
The federal government must assume the full cost of housing, demanded the First Deputy President of the German Association of Cities, Eckart Würzner, before the summit. In addition, the procedures surrounding the accommodation of refugees would have to be legally simplified. Because they now need a roof over their heads. Money alone will not solve the problem, he said. Many municipalities are already accommodating refugees in tents, container villages and exhibition halls.
"What also helps is reactivating vacant housing and facilitating the urban land-use planning process," Faeser said. But the interior minister dampened the expectations of the states and municipalities for greater financial support from the federal government. "The agreement on the financial situation is, after all, that the chancellor will discuss this again with the minister presidents around Easter," she said. For this year, she said, 2.75 billion euros have already been made available. "And these cannot, I believe, be spent by mid-February."


Image by Gerd Altmann
DeutscheDate is a new
German dating site
for professionals in Germany. No monthly fees, no minimum subscription period, no contracts, no tie-ins. Just a clean, simple, easy-to-use dating site for serious relationships.