The confusion at e-charging stations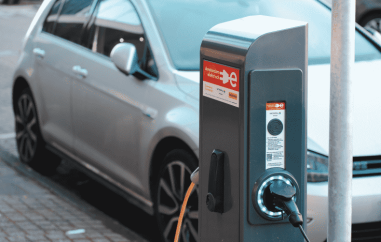 The sentence is the mantra of e-mobility: "Charging must become as easy as refueling!" Federal Transport Minister Volker Wissing also utters these words almost imploringly when he talks about expanding the charging infrastructure in Germany. However, the wish lags far behind the reality. By the end of the decade, there should be one million public charging points in Germany. Currently, there are just around 70,000.
The situation is further exacerbated by the fact that sales figures for e-cars are rising steeply. This means that more and more vehicles have to share one electric charging station. Around 833,000 vehicles with electric drives were newly registered in Germany in 2022. That represents a 22 percent increase over the previous year, according to the Federal Motor Transport Authority.
December was particularly successful: 174,000 cars with alternative drives were newly registered. 470,500 of the vehicles were pure electric cars, an increase of 32.2 percent. December 2022 was particularly strong in terms of new registrations, with around 104,300. One reason for the electric boom: as of January 1, 2023, the government's share of subsidies for purely electric cars was reduced, and for plug-in hybrids it will be eliminated altogether.
But the gaps in the charging infrastructure are not the only argument for some drivers to decide against an electric vehicle. A certain amount of confusion when paying at charging stations is also not exactly conducive to sales. At the moment, for example, there is a dispute in the EU about which price should be displayed at all when charging. Parliament had already agreed that the cost per kilowatt should be displayed. However, representatives of some EU states are insisting that a charge per minute should also be permitted.
Green transport politician Anna Deparnay-Grunenberg does not think this is a good idea. "We must not allow charging price confusion," the European parliamentarian demands. "Charging prices at e-charging stations must be clear, transparent and comparable for consumers." She fears that with so much ambiguity, buyers may hesitate to switch to e-mobility.
A major step toward simplification will be taken this July. That's when the charging station ordinance comes into force. This means that once the e-car has been charged, payment can be made everywhere using a credit or debit card. This means that the charging stations must have a card reader and a PIN pad for entering the secret number.
At least that is the theory. Because the providers were granted that they would not have to make expensive upgrades to their existing pillars. This would not be a problem, the companies argued, because most e-car drivers usually have charging contracts and charge with special cards or via app. Among the vehement critics was the German Association of Energy and Water Industries (BDEW). An obligation to install card readers in all charging stations would harm the expansion of e-mobility, explained Kerstin Andreae, chairwoman of BDEW's executive board. "It is clear that the costs of installing and operating the outdated technology will be passed on to the charging price and thus make charging electricity more expensive. This cannot be in the consumers' interest."
Specifically, this arrangement means that after July 2023, there will be a coexistence of the new and old systems. Critics do not think this is a good solution, especially if drivers would not be able to tell in advance whether they can pay with credit cards or need a special charging card. Proponents counter that the relevant navigation apps for e-car drivers would not only indicate whether a charging point is occupied, but could also show the possible payment functions.


Photo by Ernest Ojeh
DeutscheDate is a new
German dating site
for professionals in Germany. No monthly fees, no minimum subscription period, no contracts, no tie-ins. Just a clean, simple, easy-to-use dating site for serious relationships.