Talks for the successor to the nine-euro ticket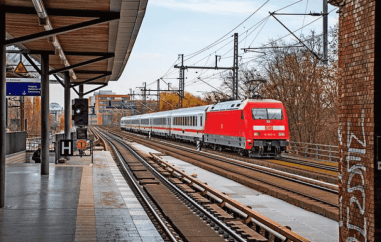 Federal Transport Minister Volker Wissing (FDP) has shown himself to be open to a successor regulation for the nine-euro ticket in local transport and announced talks with the federal states about it. Wissing told the newspapers of the Funke media group that he was pleased with the many suggestions for what a follow-up ticket could look like. "We need to take a close look at the price at which such a ticket could be offered throughout Germany," he added.
The goal of his ministry is to "eliminate the tariff jungle and make the public transport offer as simple and attractive as possible for citizens," the FDP politician said. "In the end, of course, it must also fit into the budgets of the states and the federal government."
Approval for a nationwide standardized and permanently discounted local transport ticket was also expressed by the Association of Towns and Municipalities. Citizens have a "high interest in being able to use buses and trains throughout Germany without a jungle of fares," said Chief Executive Gerd Landsberg to the Funke Media Group. This was shown by the experience of the nine-euro ticket. "The example of Austria also shows that a 365-euro ticket meets with high acceptance." However, he said, the alliance must also push for better expansion of buses and rail lines.
Among other things, a 365-euro annual ticket is being debated as a follow-up arrangement for the 9-euro ticket, which is set to run for three months and expire at the end of August. CSU leader Markus Söder spoke out over the weekend in favor of such a ticket, which would apply to all local public transport throughout Germany. The consumer centers had recently proposed a 29-euro monthly ticket, i.e. on a similar scale to Söder.
The Association of German Transport Companies (VDV) had initially spoken out in the F.A.Z. in favor of a permanent 69-euro monthly ticket that would apply to public transport throughout Germany. This proposal drew more criticism than enthusiasm.
The counties, on the other hand, reject a follow-up regulation for the nine-euro ticket. County council president Reinhard Sager told the Funke media group that he thinks nothing of "proposals to extend the nine-euro ticket and also of successor models such as a 365-euro annual ticket".
With the nine-euro ticket, he said, "a lot of state money has been burned that could have been invested more effectively in frequency and equipment." He also called for more money to expand local transportation.


Image by Miodrag Asenov
DeutscheDate is a new
German dating site
for professionals in Germany. No monthly fees, no minimum subscription period, no contracts, no tie-ins. Just a clean, simple, easy-to-use dating site for serious relationships.