Rescuers free more survivors in earthquake zone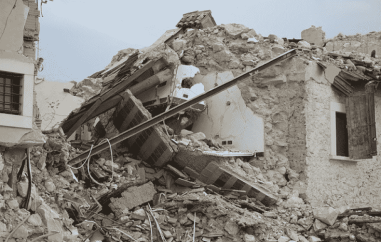 Seven days after the devastating earthquake in the Turkish-Syrian border region with tens of thousands of dead, survivors are still being rescued from collapsed buildings in a race against time. In Adiyaman province in southeastern Turkey, a six-year-old girl was rescued Monday afternoon after 178 hours, according to the Defense Ministry - another person after 176 hours. Survivors still being found now must have had access to fluids - such as rainwater, snow or other sources. Normally, a person can go about 72 hours without water, after which it becomes life-threatening.
After 163 hours under rubble, rescue teams in Hatay province freed a seven-year-old boy and a 62-year-old woman, among others, late Sunday night, the state-run Anadolu news agency reported early Monday morning. In Kahramanmara? province, a 45-year-old man who had been trapped for 162 hours was rescued. During the rescue work, he had been banging on the stove next to him to attract attention with sounds, according to reports.
Early Monday morning a week ago, the first quake with a magnitude of 7.7 had shaken the region at 2:17 a.m. CET, followed hours later by a second severe quake with a magnitude of 7.6. The number of confirmed dead is now more than 37,500, including at least 5,900 in Syria, according to the World Health Organization (WHO). On Sunday, the UN emergency relief coordinator Martin Griffiths even expected up to 50,000 dead. Thousands are still missing, including a single-digit number of Germans, according to a spokesman for the German Foreign Office. It must be assumed that Germans are among the fatalities.
In addition to the already dangerous work among the rubble, one particular aspect is worrying rescue teams from other countries: "There is increasing aggression between factions in Turkey. Shots are reportedly being fired," Lieutenant Colonel Pierre Kugelweis of the Austrian Armed Forces told the APA news agency. After a break, the soldiers continued their work. The Turkish army had taken over the protection of the unit, he said.
German relief workers from the German Federal Agency for Technical Relief (THW) and the aid organization Isar Germany also interrupted their work, but remained on site to move out in case of concrete indications of survivors. Isar operations manager Steven Bayer said, "It can be seen that grief is slowly giving way to anger." It remains to be seen when German teams will return. Some had planned to leave Monday. However, a THW spokesman said on Sunday evening, "The Turkish civil protection had requested through the EU that the units remain on the ground longer.
For the affected neighboring country of Syria, Germany has already increased its humanitarian aid last week, alone by 21 million euros for the particularly affected region in northwestern Syria. According to the foreign office, the German government is also participating in an EU transport to the region with 71 tons of aid, including tents, heaters, beds and generators.
In addition, Germany is reportedly involved in aid deliveries by the United Nations. Simplified visa issuance, as provided for Turkish victims of the earthquake with relatives in Germany, is very difficult for people in Syria, if only because Germany has no embassy there, the foreign office spokesman said.
A report by Turkey's enterprise and business association Türkonfed estimates the financial damage after the quakes at about $84 billion (about 79 billion euros). According to the association, the calculation is based on the 2021 foreign exchange rate and on data collected during the severe earthquake in the Marmara region in 1999. At that time, more than 18,000 people were killed.


Image by Angelo Giordano
DeutscheDate is a new
German dating site
for professionals in Germany. No monthly fees, no minimum subscription period, no contracts, no tie-ins. Just a clean, simple, easy-to-use dating site for serious relationships.