Real estate prices rise to record high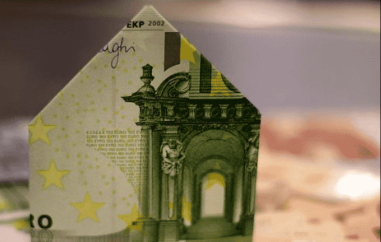 The price increase in the German real estate market continues with unchanged momentum. As reported by the Association of German Pfandbrief Banks (VDP) on Tuesday, real estate prices rose by 8.8 percent in the first quarter of 2022 compared with the first quarter of 2021, meaning that the real estate price index of the association, to which the most important German real estate financiers belong, once again reached a new high of 190.8 points (base year 2010 = 100 points). This means that price growth has accelerated again compared with the 8.4 percent measured in the final quarter of 2021.
The index is based on a quarterly evaluation of real estate transaction data from more than 700 credit institutions conducted by VDP. "The real estate market in Germany continues to be on the upswing - and this despite the fact that the pandemic is still not over and a highly disturbing exogenous shock has occurred with Russia's war of aggression on Ukraine," explained VDP CEO Jens Tolckmitt. Even if no impact on the local real estate market is currently apparent, it remains to be seen to what extent second- and third-round effects will materialize in the coming quarters, he added.
The strongest growth in the first three months was again recorded by residential properties, which rose in price by 10.7 percent across Germany. Prices for commercial real estate increased for the second time in a row, rising by 1.8 percent. This development was driven by office property prices, which rose by 3.9 percent year-on-year in the first quarter of 2022. By contrast, prices for retail properties recorded a year-on-year decline of 3.2 percent.
At the annual press conference two weeks ago, VDP President Louis Hagen had said that further increases in real estate prices were to be expected in the coming years, albeit with flattening momentum. Successively rising interest rates and the associated lower affordability of residential property would have a restraining effect on real estate demand, he said. A weaker economy could weigh on the commercial real estate market. By contrast, noticeable effects on the residential real estate market are only to be expected in the event of a massive increase in unemployment.
DeutscheDate is a new
German dating site
for professionals in Germany. No monthly fees, no minimum subscription period, no contracts, no tie-ins. Just a clean, simple, easy-to-use dating site for serious relationships.