North Korea apparently fires missile into open sea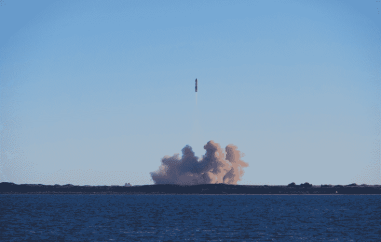 North Korea has fired a suspected long-range missile at the Sea of Japan, according to the South Korean military. The military in Seoul said the projectile was fired from North Korea's Sunan military base at around 5:22 p.m. local time (9:22 a.m. CET).
According to Japanese government chief Fumio Kishida, the missile "probably" landed in the country's exclusive economic zone, west of Japan's second-largest island of Hokkaido. It is Pyongyang's first weapons test this year.
The launch took place just days before a planned joint South Korean and U.S. military maneuver. As recently as Friday, North Korea had threatened an "unprecedented" response to the planned military exercise, during which the U.S. and South Korea said they would practice their response to a nuclear weapons deployment by Pyongyang.
The two countries' regular military exercises are strongly condemned by North Korea, with the Foreign Ministry in Pyongyang on Friday calling the maneuvers planned for this year "preparations for a war of aggression." With tensions on the Korean Peninsula having recently escalated dramatically, the U.S. and South Korea had announced in late January that they would expand their maneuvers.
North Korea's ruler Kim Jong Un had declared in November that he wanted to make his country the "strongest nuclear power in the world." Last year, North Korea had conducted an unprecedented number of weapons tests, including the launch of its most advanced intercontinental ballistic missile to date in November.


Photo by Forest Katsch
DeutscheDate is a new
German dating site
for professionals in Germany. No monthly fees, no minimum subscription period, no contracts, no tie-ins. Just a clean, simple, easy-to-use dating site for serious relationships.