Harz district wants to buy firefighting aircraft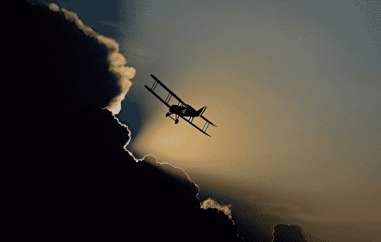 For the first time, two Italian firefighting aircraft supported the helicopters and ground forces in the forest fire operation in the Harz mountains in September. Germany took advantage of the so-called rescEU emergency plan for this in Brussels. Both flying boats were allowed to touch down on Lake Concordia near the Harz Mountains to take on water as a premiere. This seems to have worked so well that the district council of the district of Harz decided on Wednesday to purchase a presumably single-engine fire-fighting aircraft.
This is to be operated via a service provider. An exact type was not proposed. However, the aircraft should be able to drop at least 2,000 liters of water per mission and always be stationed and operational near the Harz in spring and summer.
Two Canadair 415 aircraft were used in the Harz forest fire in September. These flying boats, developed in their basic form back in the late 1960s, are powered by two propeller-driven turbines. The 415 has four extinguishing tanks with a total of 6,000 liters of water and is the only aircraft in the Western world designed specifically for aerial firefighting. Its amphibious landing gear allows it to take off and land on both land and water.
However, a twin-engine Canadair would certainly be too large and too expensive for temporary use in Germany. Therefore, the district of Harz probably wants to procure a single-engine aircraft. Actually, only one aircraft comes into question for this purpose. This is probably the most widely used firefighting aircraft at present, the U.S.-built AT-802 Fire Boss.
It is already in service in several European countries. The turboprop firefighting aircraft was developed on the basis of an agricultural aircraft from the manufacturer Air Tractor. The single-engine aircraft has either a normal wheeled landing gear or, in another version, floats with wheels that can be retracted into them. In this version, it can operate from both land and water and is specially designed to fight fires from the air.
The Fire Boss on floats can therefore already pick up firefighting water on a smaller lake or river while gliding over the water surface. This means that there is no need for a time-consuming landing at an airfield to collect the extinguishing water. The Fire Boss is much more maneuverable and less expensive than a Canadair twin-engine. However, at 3000 liters, it can only drop half the amount of extinguishing agent per flight. There is only room for one pilot in the Fire Boss, whereas a Canadair is always flown by two pilots.
The district of Harz is now launching a tender to find a suitable aircraft and an operator.
DeutscheDate is a new
German dating site
for professionals in Germany. No monthly fees, no minimum subscription period, no contracts, no tie-ins. Just a clean, simple, easy-to-use dating site for serious relationships.