Habeck and city council worry about public utilities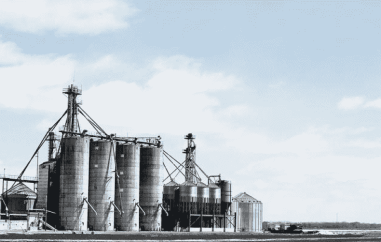 In view of the gas crisis and rising energy prices, there is growing concern in cities that municipal utilities could run into serious economic difficulties - and that this would jeopardize security of supply. "The pressure on municipal utilities is increasing every day," Helmut Dedy, chief executive of the German Association of Cities, told the German Press Agency. If the municipal utilities were to pass on the sharply rising prices, many households would be overwhelmed by the costs. If they don't pass them on, then many municipal utilities could slide into insolvency, he warned. "The supply to many households would no longer be secure".
German Economics Minister Robert Habeck had likewise warned of a "price explosion" for gas. He was referring to a possible total loss of Russian gas supplies. Russia had invaded Ukraine at the end of February and has since been at loggerheads with the EU states that support the government in Kiev.
Annual maintenance work on the Nord Stream 1 pipeline begins on July 11 and usually lasts ten days. No gas will flow through the pipeline then. The big concern is that Russia will not turn the gas tap back on after the maintenance. Gas flows from Nord Stream 1 are already only at 40 percent of maximum capacity.
The Federal Network Agency warns on its homepage: "Companies and private consumers must prepare for significantly rising gas prices." The aim is to save as much gas as possible.
Dedy demanded that the federal and state governments prevent municipal suppliers from getting into serious trouble. "Otherwise, the security of supply in Germany would be in danger." He added that it is predominantly the municipal utilities from which many households obtain gas and electricity, water or heat. The pressure to act is growing with each passing day.
The federal government must immediately place the municipal utilities under the protective umbrella for companies. He also called for affected municipal utilities to be granted rapid liquidity assistance in the form of guarantees and loans. In his view, an insolvency moratorium must also be introduced in the short term to suspend the obligation to file for insolvency.
Transport companies, municipal hospitals, schools, swimming pools and other public institutions would also feel the consequences of the energy crisis. In addition, Dedy called for an honest debate: "We have to talk about it: What comforts can we do without and what remains necessary locally? We're talking, for example, about street lighting and traffic light circuits, hot water in public buildings, museums and sports halls, fans in schools or air conditioning systems."
To assess the risk of a gas shortfall, one would have to be able to peer into the mind of Russian President Vladimir Putin, Habeck said Saturday evening at an event hosted by the weekly newspaper Die Zeit in Hamburg. "But you can see a pattern, and that can lead to this scenario." He said one is dealing with "a quasi-economic warfare confrontation."
Habeck said the Russian calculation here is to keep prices high in Germany in order to "destroy the unity and solidarity of the country." He referred to the beginning of steps from stopping gas supplies to Poland and Bulgaria to the current situation.
Germany is trying to respond to this with energy-saving campaigns and the use of coal, he said. On the previous reduction of Russian gas could logically come the next step, he said.
Referring to utilities such as Germany's distressed largest gas importer Uniper, Habeck said the companies that have imported a lot of Russian gas "have a real problem." They would have to fulfill their supply contracts to municipal utilities, for example, but they would have to buy gas much more expensively elsewhere to do so.
There are two options, he said: Either the state supports the companies with tax money. "Or you allow the companies to pass on the prices." This, he said, is provided for in the Energy Security Act, which introduced the so-called car-free Sunday in the 1970s. Talks were underway about what would likely be a necessary change to the law.
However, a paragraph that would allow companies to pass on prices outside of contract commitments has not yet been activated, he said. Because this would be "a very, very sharp sword." The company's customers would then get the full price adjustment immediately. He said the government was still working on other options "that might not drive the wedge so sharply into society."


Image by Pexels
DeutscheDate is a new
German dating site
for professionals in Germany. No monthly fees, no minimum subscription period, no contracts, no tie-ins. Just a clean, simple, easy-to-use dating site for serious relationships.