Flight cancellations at BER since early Friday morning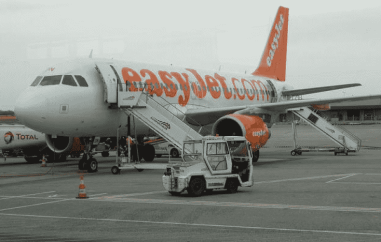 Warning strikes have been affecting airline Easyjet's flights at the capital's BER airport since early Friday morning. "The first flights have been canceled," Verdi negotiator Holger Rößler said this morning. "We expect a negotiable offer from the company." He said nothing had happened since the last round of negotiations in mid-May.
The union had previously called on around 450 of the company's cabin employees to walk off the job at the Schönefeld site between 5:00 a.m. and 10:00 a.m.
According to Easyjet, around 20 flights were to be canceled in the morning during this period. The majority of the remaining flight schedule, however, with around 130 flights to and from BER, was to be maintained.
No striking employees were to be seen at the airport itself in the morning. A total of eleven flights were affected by the strike, including flights to Paris, Rome and Stockholm. Flights to Tel Aviv, Split and Pristina, however, were scheduled to take off.
There were also no major delays in the morning. However, the strikes are also affecting later flights, with flights to BER also canceled in the afternoon. Air travelers must be prepared for possible delays throughout the day.
Easyjet criticized the warning strikes in the evening after the call. "We are extremely disappointed with this action at this critical time for the industry," a company spokeswoman said. "We hoped until the end that the union would not carry out the action and instead seek talks with Easyjet."
Verdi wants to use the action to emphasize its demands in the current round of collective bargaining. The union is demanding a pay increase of at least five percent as well as a one-time payment with a term until the end of this year.
"The exorbitantly increased prices as well as the large additional workload on board due to the chaotic restart phase of the entire industry show that our demands are more than justified," Rößler announced. "It is high time that the cabin crews are compensated for this."


Image by Hugo Petitjean
DeutscheDate is a new
German dating site
for professionals in Germany. No monthly fees, no minimum subscription period, no contracts, no tie-ins. Just a clean, simple, easy-to-use dating site for serious relationships.