Federal government to ban price increases for electricity and gas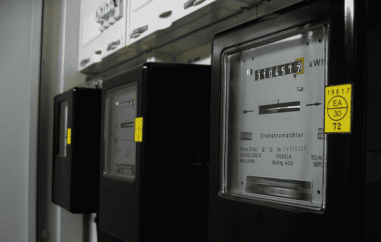 The federal government wants to generally prohibit electricity and gas suppliers from raising prices in 2023. This is reported by the "Bild" newspaper. It refers to a draft law on price brakes passed by the cabinet, which is available to the newspaper.
According to it, hundreds of already decided increases at the turn of the year would be illegal.
In the event of a dispute, the supplier must prove to the Federal Cartel Office that the stock market prices justify the increase, a spokeswoman for the Federal Ministry of Economics confirmed, according to Bild. As long as the supplier is unable to do so, the increase will remain prohibited.
The background to this is the claim for reimbursement that suppliers have against the state as a result of the energy price brakes decided by the government. According to the plan of the traffic light coalition, a price brake for gas and electricity will apply from March onwards, with the months of January and February also being taken into account retroactively.
The costs for 80 percent of the previous year's consumption will be capped at twelve cents per kilowatt hour for households and businesses. For electricity, the cap is to be 40 cents. For quantities consumed in excess of the 80 percent, however, the higher market price will apply in order to maintain the incentive for consumers to save.
"The bottom line is that abuse must be ruled out," SPD energy policy spokeswoman Nina Scheer told Bild newspaper about the cabinet draft. "We want to prevent windfall profits that encourage utilities to charge higher rates," said the spokesman for energy policy of the FDP parliamentary group, Michael Kruse.
Citing figures from the consumer portal Check24, "Bild" reports that there will be massive price increases on January 1: 457 gas suppliers are planning an increase of 56 percent on average, which would affect 3.6 million households.
636 electricity suppliers planned increases by an average of 60 percent for 7.5 million households. "Consumers are allowed to withhold payment of the increase," the head of the Association of Energy Consumers, Leonora Holling, told the paper.The planned increases were not in proportion to the price development on the stock exchange, she said. "We advise consumers to file an objection."


Image by Gerd Altmann
DeutscheDate is a new
German dating site
for professionals in Germany. No monthly fees, no minimum subscription period, no contracts, no tie-ins. Just a clean, simple, easy-to-use dating site for serious relationships.