Eurowings expands at BER - twice as many destinations as of March 2023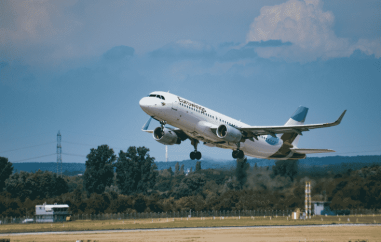 Lufthansa subsidiary Eurowings is significantly increasing its base and services at BER Airport. This was announced by Eurowings CEO Jens Bischof at a press conference on site in Schönefeld on Tuesday. "Others are pulling back, we are building up," Bischof said, referring to Easyjet and Ryanair, which have meanwhile limited their presence and offerings in Berlin and at other German airports.
"Berlin remains an absolute tourist magnet, one of the most exciting metropolises in Europe." BER CEO Aletta von Massenbach spoke of a "strong sign for the capital region."
Specifically, the Lufthansa subsidiary plans to fly directly to 30 destinations from BER with the new summer flight schedule starting in March 2023 - twice as many as before. The number of seats offered will increase by 130 percent, Bischof said.
Accordingly, new direct flights will be offered to Malaga, Alicante, Antalya, Larnaca and Rhodes. In the north, Copenhagen, Gothenburg and Helsinki will be added. Eurowings also plans to offer more domestic flights to Düsseldorf, Cologne/Bonn and Stuttgart. How many times a day? Bischof cited Eurowings flights from Berlin to Düsseldorf as an example. Before the pandemic, Eurowings flew 18 times a day to Düsseldorf, but now there are nine to ten flights.
From March 2023, "it would be significantly more than ten, but less than 18." The background to this, he said, is that business travel is now also on the rise again in Germany, after this has been the case for some time in Europe, for example in England and France. And in general, the Eurowings CEO said, the company is sticking to its strategy of "flying that is worth its price," in clear distinction from ultra-low-cost airlines. "I think the time of low-cost flying is over."
According to Bischof, the number of aircraft operated by the crane subsidiary stationed at BER will be doubled to six from March 2023, and the number of employees in the capital region will be increased from the current 185, "to well over 200, if not 300 jobs." By comparison, Ryanair, which has nine planes at BER, reduced its services by 40 percent with the winter flight schedule. And Easyjet has withdrawn two-thirds of its aircraft from Berlin since 2020; today it still has twelve.
Before the pandemic, Easyjet was the clear market leader in the capital region with 35 aircraft at the time. In the meantime, the lead has shrunk to a minimum. According to internal FBB figures, Easyjet has so far this year accounted for 23.3 percent of passengers carried via BER, just ahead of the Lufthansa Group with almost 20.9 percent and Ryanair with 19.5 percent. Together with Lufthansa, Bischof put it as a claim, "we have a leading position at the capital city airport, as Lufthansa should."


Photo by Tim Dennert
DeutscheDate is a new
German dating site
for professionals in Germany. No monthly fees, no minimum subscription period, no contracts, no tie-ins. Just a clean, simple, easy-to-use dating site for serious relationships.