Cold temperatures in Germany: polar air drives out summer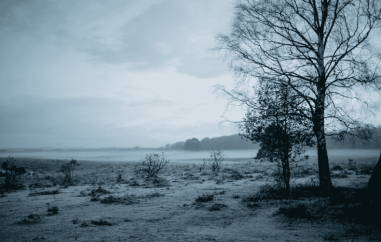 After the great sweating, is the great shivering now coming? At least that's what some meteorologists are predicting for the next few days. While it has been quite hot lately, the temperatures will drop from Tuesday (July 5) - and sometimes enormously.
Diploma meteorologist Dominik Jung from wetter.net describes what is now coming to Germany as "polar air". Low Ulrike displaces high Hartmut - so it will be significantly cooler.
"Polar air comes to us in Germany and displaces the summer almost from all of Central Europe," says Jung in a video on wetter.net. In numbers, this means that from Wednesday it will slowly cool down with 22 to 28 degrees, and on Thursday 19 to 26 degrees with rain showers are expected. Then comes the cold air.
With that, Jung predicts mixed weather for the coming weekend. That means 17 to 25 degrees for Friday, 18 to 24 degrees for Saturday and 19 to 26 degrees for Sunday with a mix of sun and clouds. "It will be cooler, but not really cold," Jung summarizes the weather situation. With one exception: at an altitude of 1500 meters, temperatures will drop to four to a maximum of nine degrees.
Meteorologist Jan Schenk of weather.com even expects snow on the weekend - but if at all on the Zugspitze. Snow in July? That's not unusual, according to Schenk.
The cold air also brings rain to Germany at the weekend - bitterly needed after the hot days. However, the amount is not enough to eliminate the drought. The summer break will not last long anyway, according to Schenk: In the south, warmer air should already arrive again after the weekend, in the north it will take a little longer.
For the middle of the month at the latest, the experts expect another heat wave - but that cannot be said for sure at the moment, the calculations are still too uncertain, said Jung. Meteorologist Britta Siebert-Sperl of Wetterkontor already predicts temperatures of up to 40 degrees for July 16 to 20 to the Editorial Network Germany (RND). Will this summer possibly even be the warmest in 30 years?
Especially North Rhine-Westphalia, Saarland, Rhineland-Palatinate, Baden-Württemberg and the west of Bavaria will be affected, according to Siebert-Sperl. The reason for the heat is an Azores high pressure system, which is currently moving from the west to Central Europe and could ensure midsummer temperatures. Then cooling is particularly important - gladly by cool beverages.


Photo by Annie Spratt
DeutscheDate is a new
German dating site
for professionals in Germany. No monthly fees, no minimum subscription period, no contracts, no tie-ins. Just a clean, simple, easy-to-use dating site for serious relationships.