Bavaria extends rapid test remuneration for pharmacists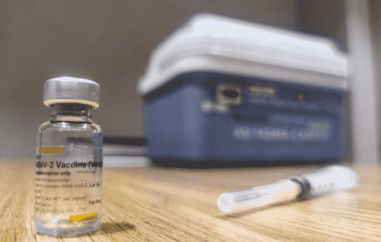 Bavaria will continue to pay pharmacists a remuneration of three euros for each Corona rapid test performed.
Already now over 1000 pharmacies will take part and Bavaria is far ahead in the test strategy and offers free citizen testing by means of antigen fast tests. In the four weeks from March 10 to April 12, they carried out around 320,000 tests. The head of the state chancellery, Florian Herrmann (CSU), announced that further low-threshold testing services were being considered. For example, test centers are being discussed that could be attached to drugstores.
Meanwhile, the Corona infection figures in Bavaria are on the rise and, in the view of State Chancellor Florian Herrmann (CSU), give no cause for relaxation. Last week alone, 26,400 people were newly infected with Corona in the Free State, Herrmann said after the cabinet meeting in Munich on Tuesday. This was an increase of 40 percent compared to the approximately 18,800 new infections in the previous week. The level of new infections is "too high," Herrmann stressed, precisely because the incidence of infection is no longer confined to hotspots. The most affected age group, he said, is 15- to 19-year-olds, with a seven-day incidence of about 239 - in the overall population, it is 185.3.
Herrmann and Bavaria's Health Minister Klaus Holetschek (CSU) therefore also doubted whether the planned nationwide emergency brake would be sufficient if schoolchildren had to switch to homeschooling in future from an incidence of 165. In Bavaria, however, distance learning is currently available for most classes from an incidence of 100, with the only exceptions being the final classes at primary and secondary schools and the eleventh grade. A limit of 200 was initially set for the emergency brake, but this has now already been tightened. In other respects too, there could be stricter rules in Bavaria in the future than those provided for in the emergency brake. The states could go beyond the regulations in the federal law, Herrmann said. "The emergency brake is the lower limit, so to speak." For retailers, on the other hand, the new federal rules mean a tightening: in Bavaria, shopping with a negative rapid test was previously possible with an appointment up to an incidence of 200; in the federal emergency brake, that limit is to drop to 100. According to Herrmann, this will be followed.
Holetschek expects vaccination prioritization to be lifted in a few weeks
20 percent of people in Bavaria have received at least the first vaccination. A total of 3.6 million vaccinations have been administered, said Health Minister Klaus Holetschek (CSU) at noon on Tuesday after the Bavarian cabinet meeting. Meanwhile, relatively many vaccination centers had arrived in priority group 3.
He expects the prioritization to be resolved by the end of May or in June. The vaccine is becoming more plentiful, he said, even though there are always problems with deliveries. The general situation in Bavaria remains "difficult," he said. As of Tuesday, the seven-day incidence is 185.3, with only one county still below the 100 level.


Photo by Mehmet Turgut Kirkgoz
DeutscheDate is a new
German dating site
for professionals in Germany. No monthly fees, no minimum subscription period, no contracts, no tie-ins. Just a clean, simple, easy-to-use dating site for serious relationships.