Alba Berlin enters the play-offs in first place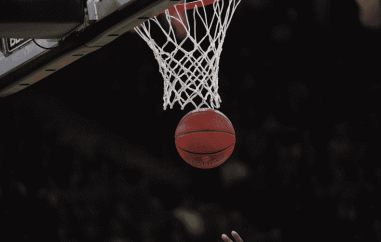 Games between Alba Berlin and the Basketball Löwen Braunschweig are not under a good star this year. In January, the first leg in Berlin had to be postponed due to a massive Corona outbreak in Alba's team, and now it caught the Lower Saxons before the return game scheduled for this Sunday. "According to the current status, ten team members have tested positive for the Corona virus," Braunschweig announced on Friday.
With fewer than eight regular players available to the Lions, the match was called off at their request. But unlike the first leg, there will be no rescheduling. This is because the play-offs begin next Friday and there is simply no time until then. As the Basketball Bundesliga confirmed on Saturday, the quotient rule will now be used. This involves dividing the number of wins by the number of games.
Alba can thus no longer be ousted from first place, even with a defeat in the last main round game in Munich on Wednesday. The following rankings have also been determined: Bonn is safely in second place, while Bayern will enter the playoffs in third place. A duel between the perennial rivals from Berlin and Munich is only possible in the final - and Alba would have the home advantage.
The last time the Berliners started the playoffs as main round winners was 13 years ago. In the 2008/09 season under coach Luka Paviceciv, Alba was just ahead of Göttingen and Oldenburg with 26 wins from 34 games. The Berliners were not able to rejoice for long, however, as they were already defeated by Bonn in the semifinals after five games.
Such a mishap should not happen this season and the team has shown with the winning streak of recent weeks that it is in top form just in time for the most important time of the year. But even before that, Alba has impressed with impressive consistency this season. If you exclude the finding phase in the first month of the season, the Berliners have won 27 of their 30 games in the BBL and Cup.
In the first round of the play-offs, the defending champions, who have reached all national finals since 2018, are therefore naturally clear favorites. Bamberg, Göttingen or Crailsheim are still possible opponents, but the first two dates have already been set: on Friday at 7 p.m. in the Arena am Ostbahnhof and two days later (6 p.m.) in the Max-Schmeling-Halle.


Photo by Markus Spiske
DeutscheDate is a new
German dating site
for professionals in Germany. No monthly fees, no minimum subscription period, no contracts, no tie-ins. Just a clean, simple, easy-to-use dating site for serious relationships.